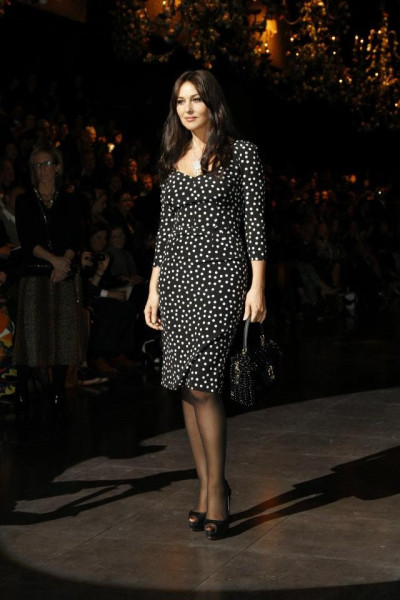 With fashion big names like Versace, Dolce & Gabbana and Fendi showcasing at the 2012 Milan Fashion Week, it is but natural that the event will attract celebrities and fashionistas trying to get a glimpse of the latest trends in the industry.
Held semi-annually in Milan, Italy, the event is part of the Big 4 fashion weeks - the others being the Paris Fashion Week, the London Fashion Week and the New York Fashion Week.
The runway, the collections and the models are definitely the main attractions during the fashion shows, but the front row is another great place to check out your favourite stars and celebrity trends. Whether it is Vogue Editor-in-chief Anna Wintour analysing the collections or actress Monica Belluci marvelling at the latest designs by Dolce & Gabbana, the front row is certainly the place where all the excitement lies.
The Milan Fashion Week is also the place where stars seek the help of the runway for the latest red carpet trends.
"I have to say that I'm blown away. I loved it. It was immodest and grandiose and wonderful. I loved the theatricality of it," British Actress Dame Helen told the Daily Telegraph after attending the Dolce & Gabbana show.
Singer Pixie Lott, on the other hand turned towards Versace for upping her fashion know-how at the Milan Fashion Week. The Mama Do singer was accompanied by her model boyfriend Oliver Cheshire at the front row of the event.
Start the slideshow to get front row access to the 2012 Milan Fashion Week: