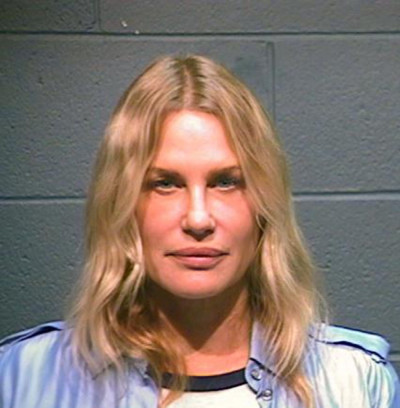 Actress Daryl Hannah has been arrested during a demonstration against the construction of an oil pipeline in Texas.
Hannah, 51 was standing in front of an earth-moving machine to stop workers laying the controversial Keystone XL pipeline.
Police detained the actress with a 78-year-old landowner outside Winnsboro, 100 miles east of Dallas.
Her manager, Paul Bassis, said that long-time environmentalist Hannah, who has starred in Splash,Wall Street and Kill Bill, was protesting with Eleanor Fairchild, 78, whose land was expropriated to allow the pipeline's crossing.
They were arrested for illegal trespass on private property.
Hannah was arrested in 2011 when she took the pipeline protest to the doors of the White House.
Keystone XL pipeline is a $7.6bn TransCanada Corp project to ship crude oil from Canada to the Texas Gulf Coast.
Environmentalists claim the project exploits safety loopholes and poses a considerable risk of environmental damage. TransCanada Corp denies the allegations.
Hannah's photo at Wood County Jail is the latest in a series of celebrities' mugshots.