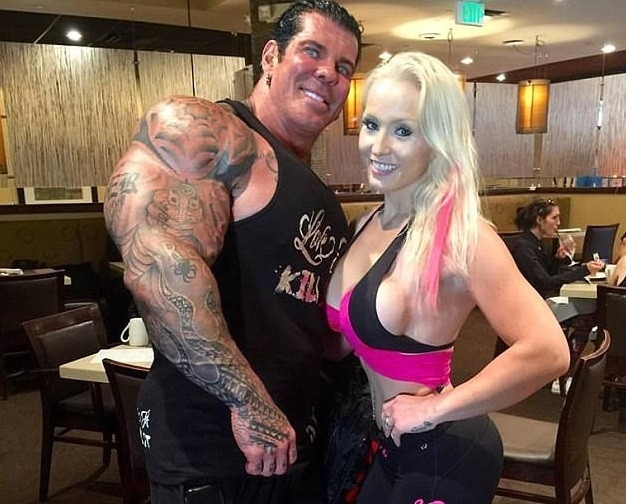 A celebrity bodybuilder and former Mr California has died, aged 46, after being placed in a medically induced coma two weeks ago.
Rich Piana died on Friday (25 August) as confirmed on Instagram by his ex-wife Sarah after a "medical emergency" at his home earlier in August.
His current partner, Chanel Jansen, phoned emergency services to report that he had collapsed and may have suffered a possible overdose, law enforcement officers said previously in a statement.
Piana was a champion bodybuilder who won the Mr California title in 2016, as well as several other competitions.
However, the LA-born muscle man had admitted to taking anabolic steroids since his late teens after becoming a bodybuilder age 11 and competing by the time he was 15.
"You truly touched many people's heart and helped so many!!! It inspired me in many ways to see the huge impact you had on people all over the world," Sara Piana wrote in a Facebook post.
She said: "Thank you Rich for teaching me so much about life, whether it was the easy or the hard way. We had our ups and downs but we sure had an awesome time in each other's presence along with us fighting through some dark times together."
Only last week Jansen was forced to deny rumours Piana had died on 14 August using her social media profile.
Entertainment website TMZ reported that the District Six Medical Examiner in Florida confirmed Piana passed away early Friday morning at the hospital.
"When they arrived, Piana was unresponsive and was transported to a nearby hospital where he was placed into a medically induced coma" according to the TMZ report.
Piana had said in a YouTube video that he took steroids on-and-off for 27 years and warned others not to begin taking the illicit substances.
"If you have the choice to do steroids or stay natural, stay natural. There's no reason to do steroids, you're only hurting your body and hurting yourself," Piana said.