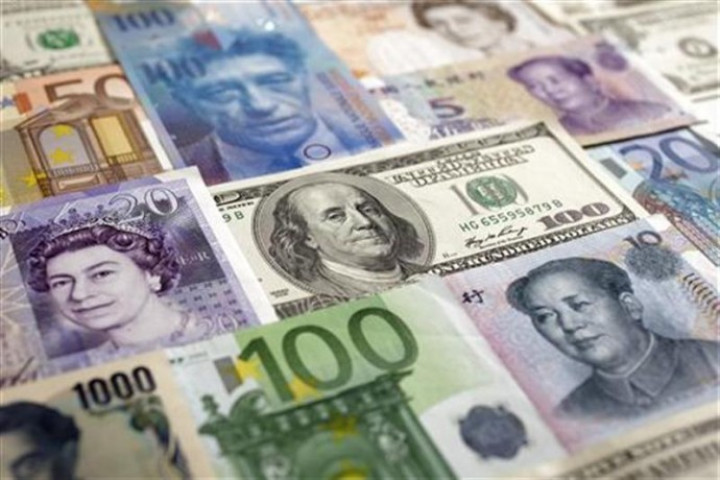 The Reserve Bank of New Zealand is the only G10 central bank scheduled to decide rates in the week to 13 September while there are three from the emerging market economies - South Korea, Indonesia and Chile.
More than the expectations of any specific rate move, the market will be eager to listen to the emerging markets' central banks after the surprise rate cut by the European Central Bank on Thursday.
The ECB had slashed all the three policy rates by 10 basis points at the latest review, as part of the region's struggle to get out of the deflationary pressures and shore up economic growth.
In addition to the rate cut, the ECB signal that it is preparing to significantly expand its balance sheet has sharply weakened the euro and the resulting jump in the US dollar has already started weighing on several emerging market currencies.
The Indonesian rupiah has fallen to a near-month low of 11,800 against the dollar and the Malaysian ringgit to a three-week low of 3.1943.
The Indian rupee, however, rallied to a two-month high of 60.19 after the ECB move, which many analysts attributed to the better prospects of capital flows helped by easier euro liquidity.
A relatively stable political scenario in India compared to many of its regional peers will drive more global liquidity to the country, they said.
The RBNZ is likely to leave the main rate at 3.5% at the review on 10 September as it had clearly hinted at the need for a pause in the tightening cycle.
The NZ central bank had effected hikes at the past four meetings, adding 100 basis points to the main cash rate.
The major central bank officials scheduled to speak this week are Bank of England governor Mark Carney, the RBNZ chief, and Bank of Japan governor Haruhiko Kuroda. Carney will address the press on 9th and Kuroda on 12th Friday.
Federal Reserve Board Governor Daniel Tarullo and the Philadelphia Fed's Plosser are two other dignitaries in the speakers' list for the week.
The Bank of Korea had unexpectedly slashed the main lending rate by 25 basis points to 2.25% at the August review and therefore, Friday's meeting of the central bank will be widely watched.
It was in June 2012 that the BoK took to the easing cycle when the main policy rate was 3.5% and the 14 August cut was the fourth one.
The central bank of Chile is also on an easing cycle. After a three-month pause since April, the LatAm policymaker cut the main rate in July and August, taking it to 3.5%.
The Bank of Japan policy meeting minutes on 8 September and the ECB monthly report on the 11th are the other two central bank releases to watch out for this week.
Then, there is the Ecofin meeting which might discuss several aid programmes for the peripheral eurozone.