CES 2013: Targus Touch Pen - A Stylus For Non-Touch Windows 8 Computers
When Windows 8 and RT arrived at the end of 2012, with its radical new start screen interface, it was obvious that 2013 would be the year of the touchscreen computer.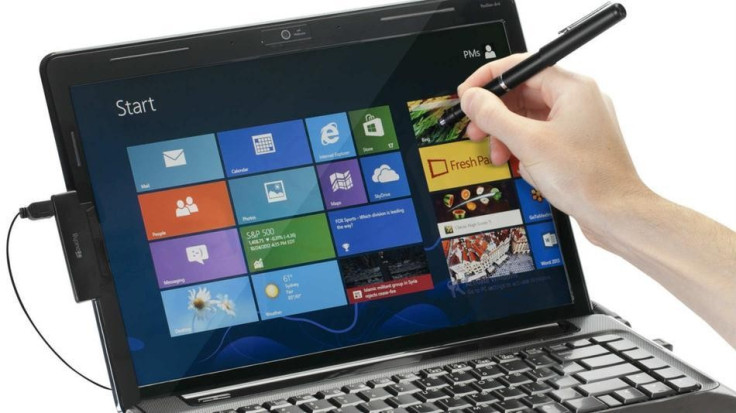 Follow all the latest news live from Las Vegas right here on our CES 2013: Live Blog
But the prices of such machines are high, and navigating the start screen of Windows 8 with a traditional mouse and keyboards doesn't feel as intuitive - and that's where the Targus Touch Pen comes in.
Announced by Targus at the CES trade show in Las Vegas, the Touch Pen turns any computer monitor into a pen-capable display; put simply, it lets you control your computer with a stylus, making navigation more intuitive and drawing much easier.
The pen has a soft tip so there's no fear of it scratching your screen, and it works by sending signals to a small receiver that attaches to the side of your laptop or monitor and plugs into a spare USB port.
With the pen up and running, you can navigate through the tiled Windows 8 start screen just like you would with a touchscreen laptop or tablet, although the pen is still a work-in-progress, according to The Verge, which went hands-on with the stylus and found it to not register some movements.
Targus has said that it is still working on the Touch Pen, and that it will not be ready to buy until the second quarter of the year.
While we think the Touch Pen is a good intermediate solution to bring touch controls to a basic Windows 8 laptop, we think that by the second half of 2013 the prices will have fallen to such an extent that touch will carry less of a premium as it does now, making accessories like the Touch Pen obsolete.
© Copyright IBTimes 2023. All rights reserved.