A partnership between PlasticLogic, Intel and Queen's University Human Media Lab has just unveiled PaperTab, a flexible, ultra-thin tablet that bends like paper.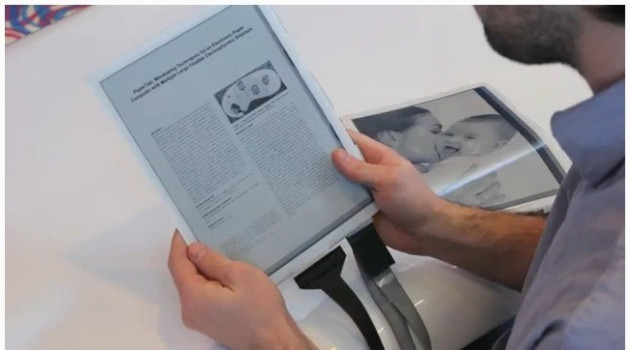 Follow all the latest news live from Las Vegas right here on our CES 2013: Live Blog
Running on a second generation Intel Core i5, the PaperTab features a 10.7 inch plastic display and will be available to use on the CES 2013 show floor from 8 January. Although a marketable version of the technology is unlikely to be released in the near future, this remarkable footage shows a working PaperTab, which reacts and changes pages depending on various bends and folds:
Human Media Lab's website explains more, saying that eventually the PaperTab will eliminate the need for conventional computer monitors and print outs.