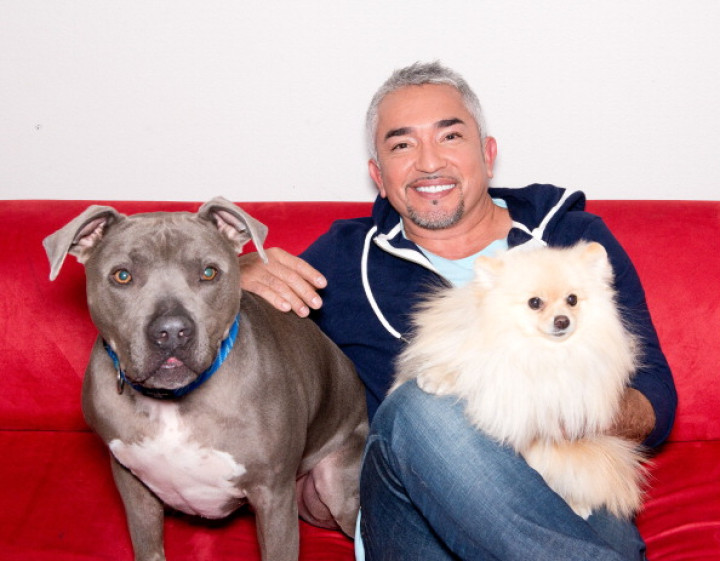 Cesar Millan, who is well known as the Dog Whisperer, has become the latest victim of a death hoax.
The death rumours started after the Spanish-language website UNAM Noticias, purporting to be the Spanish news agency ProcesoMX, claimed that the 45-year-old had suffered a heart attack and died at Santa Clarita Hospital in California.
Adding on, the fake report even claimed that Millan's wife, Jahira Dar, had held a press conference and said, "I hope you can understand my loss, and I would appreciate if you can give us our space for mourning."
However, Millan is alive and well, and he took to Twitter, and posted a vine video of himself:
Millan's beloved dog, Junior Millan squashed the death reports on Facebook as well.
"Reports of my Pack Leader's untimely demise are greatly exaggerated. I can happily report he is safe, happy and healthy. I can also tell you he kept me up all night snoring, my breakfast was a little late but I did get a great morning walk. As Cesar keeps telling me: Exercise. Discipline. Affection. - the key to a long, balanced, and healthy life!" the post read.
Numerous celebrities have faced similar hoaxes, and the list keeps growing.
In the past, people have tweeted about the deaths of Bill Cosby, Bill Nye the Science Guy, Reese Witherspoon, Robert Pattinson, Margaret Thatcher, Phil Collins, Kris Jenner, Denzel Washington, Adele, John Witherspoon, Taylor Swift, Justin Bieber and Lady Gaga.
A death hoax involving the Fast & Furious star Paul Walker was doing the rounds on the internet on the eve of his actual demise in a car crash in Los Angeles.
Meanwhile, Oscar-winning actor Morgan Freeman personally came forward to clear rumours, poke fun at fake stories suggesting he had died, and assure fans he was alive and well.