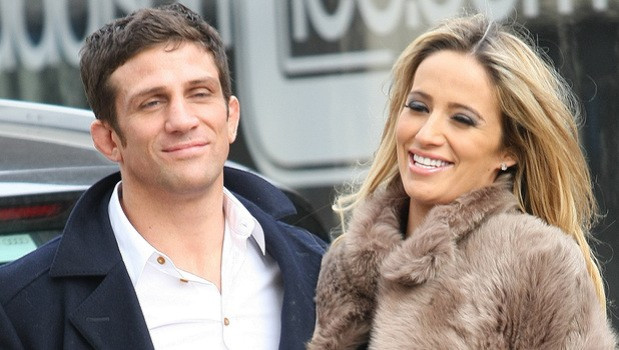 Chantelle Houghton has sensationally revealed that her relationship with cross-dressing fiancé Alex Reid ended not because of his rumoured liaisons with other women - but because of another man.
The 29-year-old former Celebrity Big Brother star also claimed that Reid's love of dressing up in woman's clothes drove their whirlwind romance to breaking point.
Houghton, who gave birth to her first child in June, made the candid confessions during an appearance on Irish TV's The Saturday Night Show in the wake of the couple's split.
"'I didn't break up with Alex lightly," she told the host.
"Ultimately a man ended our relationship and that's all I'm prepared to say on the matter."
Although the identity of 'the other man' has yet to be verified, reports suggests that it could be Reid's former agent Richard Curson.
Just weeks ago, the couple revealed that they argued over explicit texts Reid sent to Curson. However the cage fighter has denied claims that he had tried to kiss the businessman.
Reid said: "We did argue about Richard. I've made naughty jokes of an adult nature, which were private. It has purposely been ­misconstrued."
Houghton went on to admit that she struggled to accept the fact that Reid's alter-ego Roxanne was not just a publicity stunt.
Reid famously dressed up in outlandish women's clothing during his relationship with glamour model, Katie Price.
She said: "I thought it was just a publicity thing. I would not have been in a relationship if I knew that."