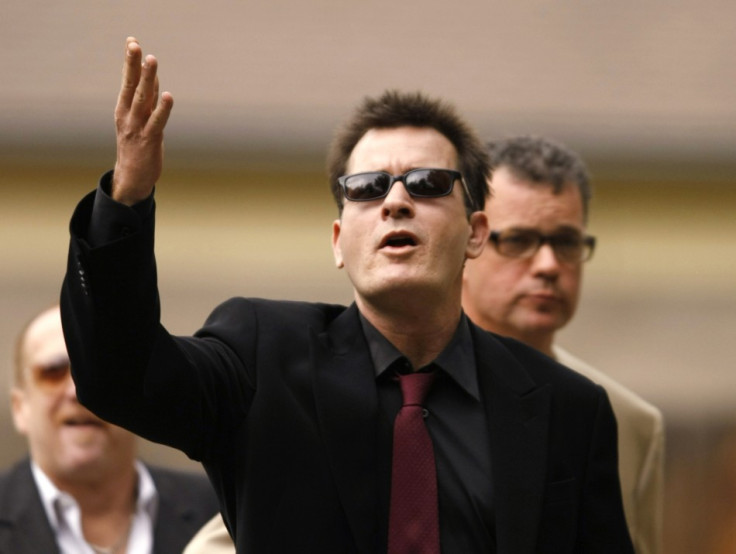 Actor Charlie Sheen has never been shy of a controversy or two but now it seems the ex-Two and a Half men star is using his publicity for a good cause this time.
Children's charity CHERUBS tried its luck today by tweeting a challenge to the (bi-winning) Hollywood star, who has a following of 4,397,208. ''@charliesheen kind of celebrity who will take the challenge to get sick babies 25k votes in 1 month for $250k for research?
And it seemed to have paid off, as unlikely as it would seem Mr Sheen accepted the challenge, tweeting and retweeting for the charity this morning; "I'm down with Dawn!! @ncdawn RT @cherubs Help critically ill babies with CDH. Take Charlie's challenge to vote! http://bit.ly/odjNUy"
Mrs Williamson, Founder and President of CHERUBS, created the charity after the birth of her son, Shane, who was born with CDH. Shane passed away in 1999, at the age of 6 years old.
Congenital Diaphragmatic Hernia (CDH) is a birth defect that occurs when the diaphragm fails to fully form, allowing the organs to enter the chest cavity and preventing lung growth. Babies born with CDH endure surgeries and long hospitalizations; 50% of babies born with CDH do not survive. CDH affects 1600 babies every year in the United States. The cause is not known.
Hoping to put more money into genetic research of CDH, Mrs Williamson turned to Vivint Gives Back Project for funding. A national online campaign that will award $250,000 to the winning non-profit organization, and $100,000 to five regional charities throughout the United States and Canada.
Despite contacting people on Facebook and Twitter and asking them to vote, CHERUBS was at 3rd place, prompting Williamson to tweet Mr Sheen in an optimistic attempt.
Kindly Mr Sheen (full of tiger blood no doubt) stepped in, vowing to help these children by using his social media celebrity to acquire over 25,000 votes in an on-line contest for $250,000. An obvious question some might ask is, why doesn't the millionaire actor simple donate the money himself to Mrs Williamson's CHD Charity?
Cynics might argue, it will take away from the lengthier (much needed) positive publicity Mr Sheen would gain by spreading the word of this charity.
Optimists might argue, simple writing a cheque is impersonal and would do the charity no favours by shortening it's time in the public eye.
Cynic or optimist, one thing is sure helping a charity such as CDH by voting via http://www.voteforcherubs.org will only do some good.