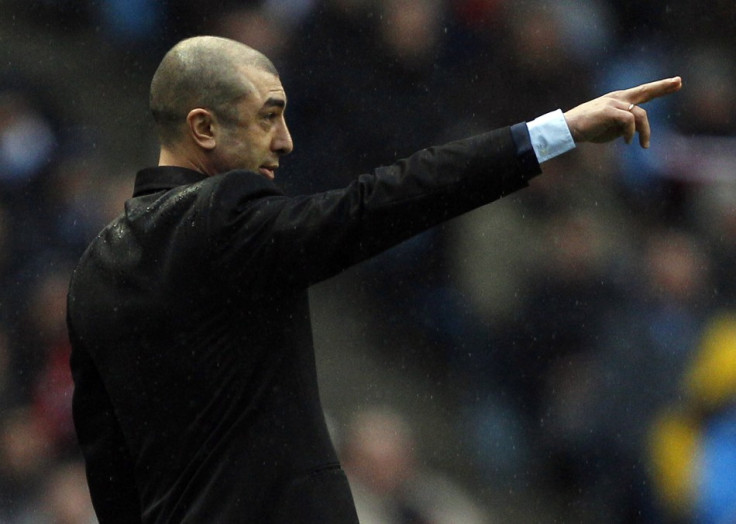 Roberto Di Matteo has admitted that he feels for Andre Villas-Boas, as the club continue to recover from the shock sacking of the Portuguese tactician.
Villas-Boas was given his marching orders at Stamford Bridge on Sunday morning, and was immediately replaced by his second in charge for the rest of the season.
And as Chelsea came back from their 1-0 loss to West Brom in the Premier League to defeat Birmingham in the FA Cup, Di Matteo said he felt for what Villas-Boas is now going through.
"My thoughts go to Andre, to our manager," he said, as BBC reports. "We had a difficult task given the last few days but the attitude was right.
"It has been a difficult time. It's been difficult for the whole club but you have to deal with it. Tonight we had to focus on this game and move on as a club, put it to one side and move forward.
"We faced a difficult task given the events of the last couple of days, and it was important for us to get through to the next round. We had to do a job."
Di Matteo had the likes of Didier Drogba, Frank Lampard and Michael Essien on the bench for the game against Birmingham, and he insisted that tactically it was the best decision as Chelsea look to recover from the loss of their manager.
"It was nothing to do with bravery [leaving out some senior names]," he explained. "They're all on board and they know what target we have, which we must achieve.
"There are big players for this club and we have a squad and we have to utilise the squad because we played on Saturday, played tonight, we play again on Saturday now, so we have to get the best out of these players and the team."
He also insisted that taking the Chelsea job permanently is not at the forefront of his mind, telling reporters: "Would I take it? I'm very tired tonight. I have to think about Stoke City from an hour's time onwards, and that's all I'm thinking about.
"Think whatever you want to think. I'm not thinking about anything else."