Chelsea Chase Ex-Liverpool Boss as Short-Term Fix - Report
Chelsea owner Roman Abramovich is reportedly considering ex-Liverpool boss Rafael Benitez as a possible short-term replacement for Roberto Di Matteo.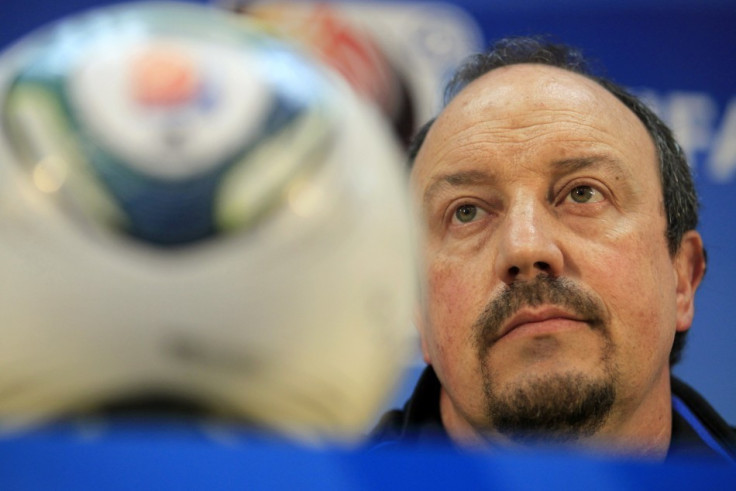 The Blues were beaten 3-0 by Juventus on Tuesday night and the defeat, in Italy, means the reigning European champions are now in real danger of becoming the first Champions League winners to be eliminated at the group stages. Di Matteo must now rely on results from the group's final round of matches to ensure qualification to the knock-out stages; Chelsea host FC Nordsjaelland while Juventus travel to Shakhtar Donetsk and the Premier League club will need the Ukrainians to beat the Serie A champions and they themselves to beat the Danish minnows to qualify outright.
In addition, a strong start to the league season notwithstanding (which included wins at Arsenal and Tottenham), the Blues have come unstuck in recent Premier League games. They were beaten 2-3 by Manchester United at home and 2-1 by West Brom at the Hawthorns. Di Matteo has not won a league game since the 20 October win at White Hart Lane.
The Italian manager, who led the Blues to a fairy tale end to last season, winning the FA Cup and the Champions League after a disastrous start to the year under ex-manager Andre Villas-Boas, has claimed responsibility for the defeat in Turin. Unfortunately for the 42 year old, that may not be enough.
"It's a big disappointment for the team, for the club. There was a lot of reflection. I am responsible for the result and performance. It's a negative evening and if anyone has to take the blame it's me. I selected a team I thought was the right team to win, or get a draw," Di Matteo said after the defeat.
"I am responsible for the results. I am still here and as far as I'm concerned I will be for the future. I'm going to keep working," the coach added.
It is generally believed Abramovich sees Guardiola as his long-term manager and the Russian billionaire tried very hard to appoint the Catalan in the summer, despite Di Matteo having just won the club's maiden Champions League crown. However, at the time, Guardiola insisted he wanted a break from football management. The ex-Barcelona player has since been linked with a return to a number of clubs, with Manchester United, Chelsea and Bayern Munich reportedly leading the line of suitors.
© Copyright IBTimes 2023. All rights reserved.