Chelsea Complete £50m Deal with Atletico Madrid for Diego Costa - Report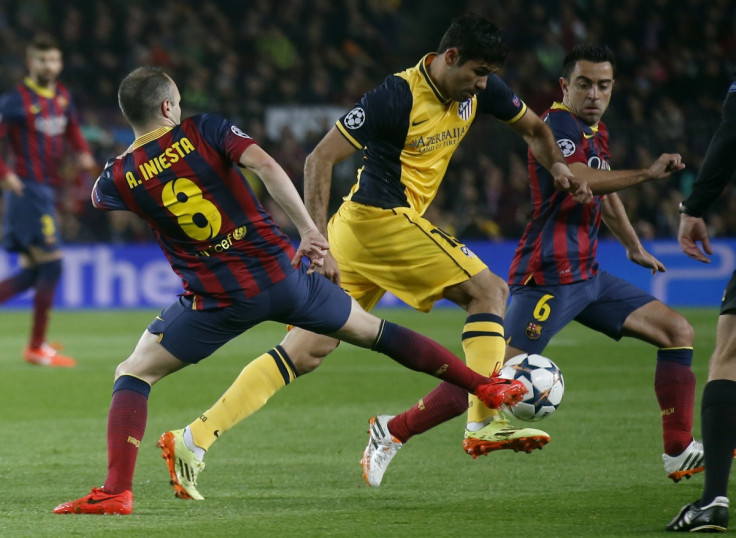 Chelsea have completed a £50m deal with Atletico Madrid for star frontman Diego Costa, according to the Metro.
Jose Mourinho has equalled Chelsea's club record to bring the Brazilian to the Premier League to spearhead their title challenge next season. The 25-year-old has scored 27 goals this season in the league and has been pivotal to the success of Atletico, who currently lead La Liga by three points.
Mourinho has been overtly critical of his strikers over the course of the season, with the likes of Demba Ba, Samuel Eto'o and Fernando Torres failing to make an impact.
The Portuguese manager tried to sign Wayne Rooney last summer but the player held out for a new contract and is now happily plying his trade with the Red Devils.
However, Mourinho's euphoria at landing Costa may be shortlived, with the player suffering a nasty injury in Atletico's game against Getafe. The Spaniard slammed into the post while scoring the second goal and suffered a major bruise in his shin, which will now be scanned for fractures.
Meanwhile, Ba has been going about his business, scoring twice in successive games and helping his team reduce Liverpool's lead to two points.
His goal against Swansea City was enough to secure three crucial points as Chelsea look to leapfrog Liverpool in the race for the title when they take on the Reds at Anfield next week.
John Terry revealed that the manager had specifically asked the team to ignore Liverpool's result and carry on with the work at hand.
"We obviously knew about it and looking at the result, it's probably the one we wanted. It was important, as the manager said before the game, that we knew that regardless of that result if we don't win our games we'll make it very easy for them," Terry said.
"But we've won our game and the pressure is still on the teams above and below us.
"I think patience was the key today especially after they had their man sent off not long into the game.
"Sometimes we weren't patient or at our best but we got the three points today and we'll take them home," he added.
© Copyright IBTimes 2023. All rights reserved.