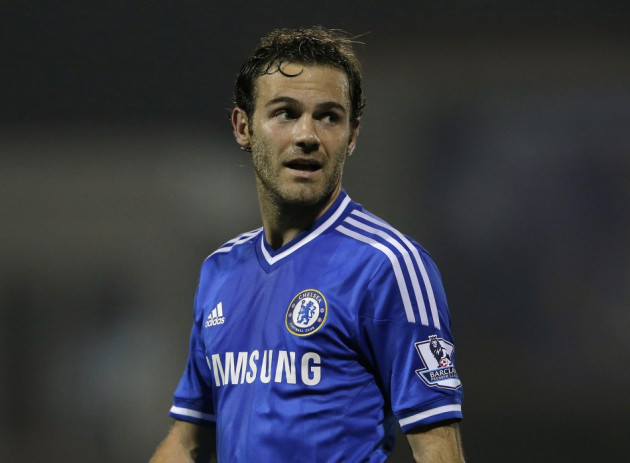 Juan Mata says he is feeling positive about the season ahead despite the playmaker falling out of favour with Chelsea manager Jose Mourinho, insisting he is working hard to get back into the starting line-up.
The Spain international has been handed just three appearances in the league for the Blues in their first six games this season and appears to have a huge challenge ahead as Mourinho prefers the styles of Oscar and Eden Hazard.
The Portuguese tactician admitted that the 25-year-old needed to change his game if he hoped to be a regular in the starting line-up this season. But Mata says he won't let the situation get him down and he hopes to become an even better player than in his first two seasons for Chelsea.
"I just keep going, train well and prepare for every game," he told the official club website. "I just have to do my best in training and in games. It's important to play with the ball and without the ball, but I'm very happy and looking forward to playing a lot of games throughout the season.
"I try to improve every season; my first and second seasons were fantastic but I want this one to be even better so I will try to improve, score goals, assist and do what I have to do."
Mata argued that so long as he continues to believe in his ability he will fit into Mourinho's style of management, especially after having such a successful first two seasons with the Blues.
"I'm not the kind of man that gets down," he explained. "I always believe in myself and train really hard. This is my way to behave, to be positive as much as I can.
"I have really enjoyed playing for this club in the last two seasons. I know what I can give to the team and I'm just trying to do that.
"I have to do this (to adapt to Mourinho's instructions). I try to do my best in every game and I think I'm doing that."