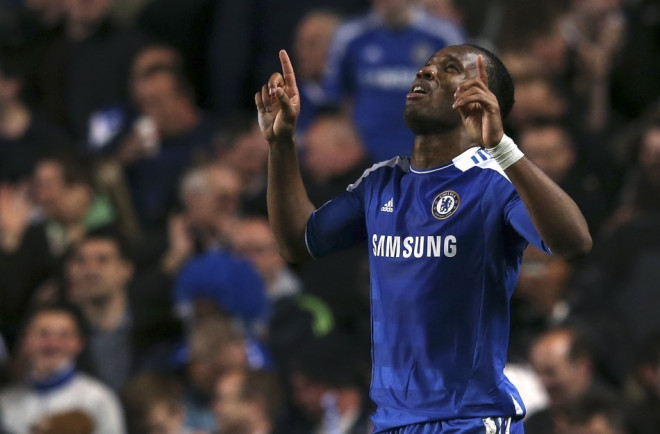 Galatasaray striker Didider Drogba has refused to compare Chelsea youngster Romelu Lukaku with himself although he admits they have similar skills.
Chelsea signed Luakaku from Anderlecht in summer 2011 after paying around £20m and he was quickly earmarked as Drogba's long-term replacement.
However, after making just eight Premier League appearances in his debut season at Stamford Bridge, Chelsea have sent him on loan during two consecutive seasons to West Bromwich and Everton to let him securing more playing time and continue his development.
Drogba will face Lukaku on Wednesday during a friendly international between Ivory Coast and Belgium and, when asked by the press about the Lukuka link, he said: "Everyone needs to stop comparing us."
"It flatters me that I am Romelu's idol, we spoke last weekend. We are both big and strong, but he has qualities that I did not and vice versa. Although he still has time to also get them. At nineteen he was already at Chelsea, I was at Le Mans," Drogba said as quoted by Belgium site SportWereld.
Following an impressive campaign at West Bromwich, where he scored 17 Premier League goals last season, Lukaku asked Jose Mourinho to let him go on loan again to Everton, where he has again impressed, scoring 10 goals and grabbing six assists in 22 domestic league games.
Meanwhile, the Everton loanee recently revealed that he is likely to return to Chelsea at the end of the season as he claims that he is ready to play in the Champions League.
"I'm turning 21, I've been a professional for five years already. It is high time that I play in the Champions League. It is the next step I need in my development." Lukaku said.
"I still have two years on my contract and I know Chelsea follow my development. In the end it depends on what the manager thinks about me.
"Cristiano Ronaldo and Wayne Rooney were experienced already at that level when they were just 23-24 years old. I want to play Champions League football now. I must now show I'm ready for it."