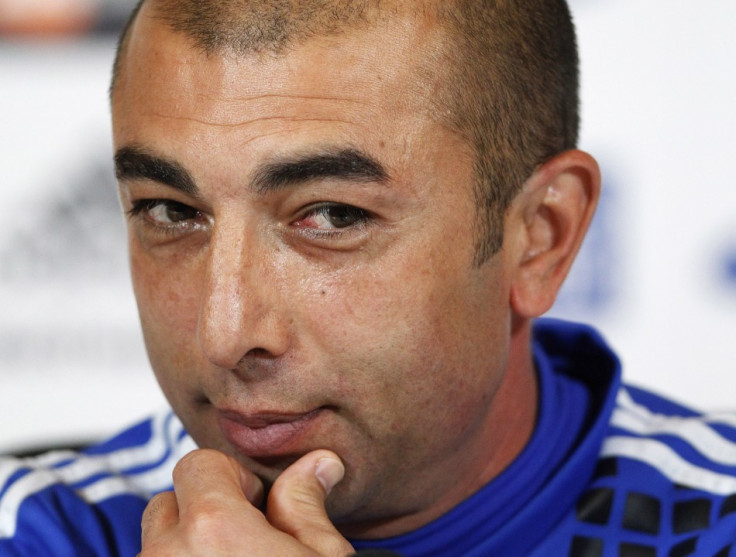 Chelsea boss Roberto Di Matteo has called for the European champions to focus on the 2012/13 Premier League title rather than dwell on past glories. The 42 year old Italian was instrumental in reviving the Blues' disastrous time under Andre Villas-Boas last year, guiding them to the FA Cup and their first ever Champions League trophy, to cap a stunning turnaround in fortunes. The former Chelsea player has described the last 12 weeks of last season as one of the most intense of his life.
"Those weeks were the craziest and most amazing of my life. The intensity, the emotional rollercoaster we had in game after game, the pressure and everything that was involved. We had so many objectives and targets. We were fighting for fourth place in the league, the FA Cup and the Champions League. We had to switch from one competition to another and always find the right team. The pressure was so intense. It was just crazy, amazing," said Di Matteo, according to The Express.
The remarkable success on the park was followed by days of controversy in Chelsea's boardroom, as speculation mounted over the possibility the Italian may not be retained, despite leading Chelsea to their most successful season ever, in three short months. In the end, however, the combined weight of having beaten teams like Barcelona and Bayern Munich en route to the Champions League crown and the fact former Barcelona boss Pep Guardiola and Real Madrid manager Jose Mourinho ruled themselves out of the Stamford Bridge post, led to Di Matteo being retained.
The manager has now said he was more concerned for his team, during that period, than his future at the club.
"When all the speculation was going on about who the next manager was going to be, I was very relaxed about the situation. I can only control what's in my hands, which meant preparing the team mentally, physically and tactically," The Sun quoted Di Matteo as saying.
The past, however, is the past. And Di Matteo feels Chelsea must now concentrate on doing well in the Premier League after their dismal performance in the competition last season.
"Manchester City have raised the bar. That is our challenge, to make up the 25-point gap in the league. They are doing what Chelsea did in 2004, in terms of how they have come on to the scene, signed a lot of players and tried to build a foundation. That's the challenge," he added.
Meanwhile, Chelsea captain John Terry will rejoin the Chelsea squad, which is on tour in the US, after being cleared of charges in the racial abuse case against QPR defender Anton Ferdinand.