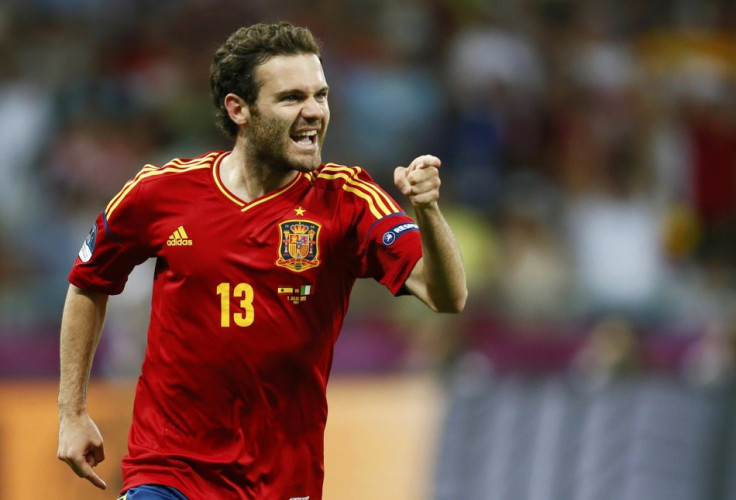 After Spain reasserted their dominance of international football with a 4-0 demolition of Italy in the finals of the 2012 European Championships and their Under-19 side laid the groundwork for that domination to continue long into the foreseeable future - with their second successive UEFA European Under-19 title (sixth in 11 years), Chelsea's attacking midfielder has targetted Olympic glory for his country, to round out what is probably already the most successful year for any country ever.
Juan Mata has been quoted by the Blues' official Web site as suggesting expectations surrounding the reigning world and European champions are high, as they prepare for the start of the 2012 London Olympics and is confident he and his country can return to club duty with an Olympic gold medal safely tucked away in their effects. However, he did admit it would be a difficult proposition.
"Personally I've had a fantastic season, and if we win, it would be a perfect summer and a first season in England in which I couldn't have asked for more. It seems that we must win the gold without even playing first, and that's not the case. There are other very strong teams, who have squads that can challenge for the title. We have to be isolated from these expectations about winning. We want to do as well as possible, but we know that it will be difficult," the 24 year old explained to ChelseaFC.com.
The former Real Madrid academy graduate will be joined by former Barcelona player Oriel Romeu as Stamford Bridge representatives. Mata will be one of three overage players in Team Spain's line-up, the others being Athletic Bilbao's central midfielder Javi Martinez, 23, and Atletico Madrid's 24 year old striker Adrian Lopez.
Mata has enjoyed a tremendous season so far, after having captured Champions League and FA Cup medals with Chelsea earlier this year and, of course, the Euro 2012 crown. Incidentally, he was also a part of the national squad when Spain won the 2010 World Cup in South Africa.
"Spain have won in recent years because behind the success there is sacrifice and a lot of hard work, and this is a good path to follow," Mata said, in a report by ESPN.