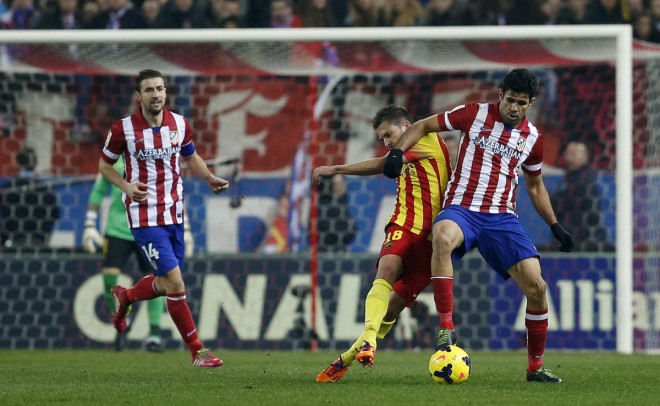 Chelsea are closing in on a deal with Atletico Madrid for Diego Costa in the summer, according to the Daily Mail.
Jose Mourinho has earmarked Costa as the man to lead their line next summer with the former Real Madrid manager ready to pay up to £40m for his signature. The Blues are in the market for a striker and Mourinho believes that the Atletico man can lead Chelsea to title glory for years to come in the future.
The Spaniard has scored 24 goals and provided three assists in the league this season and is among the top goal-scorers in the world in all competitions.
However, the negotiations may be difficult owing to the situation with Thibaut Cortois who is currently on loan from Stamford Bridge. Atletico want to sign the promising goalkeeper on a permanent deal but Chelsea don't want to sell preparing the Belgian as a long term replacement for Petr Cech.
Atletico are also looking to make a bid for Fernando Torres, who is finding it very difficult to survive in the Premier League following a continuing loss of form.
Mourinho has three strikers at his disposal at present, with Samuel Eto'o, Torres and Demba Ba all failing to make the grade this season. Mourinho is on the lookout for a world-class striker and made an unsuccessful bid for Manchester United's talisman Wayne Rooney last summer.
Costa is being seen as a direct replacement for Didier Drogba, who left the club in 2012. Mourinho will be hoping Costa can have the same impact Drogba had when he came to Chelsea.
Meanwhile, in the Premier League, Chelsea are still ruling the roost with a slender one-point lead over Liverpool in the title race.