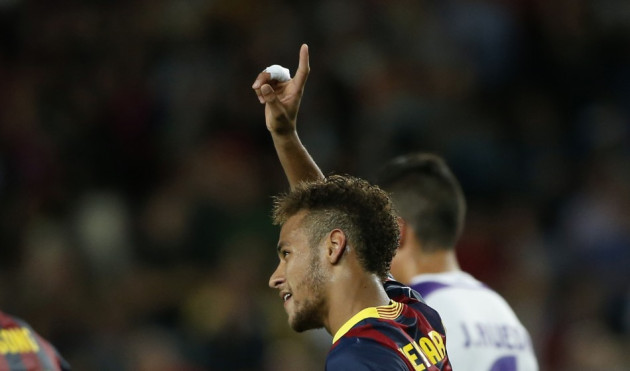 Barcelona president Sandro Rosell has revealed that Neymar had an offer for Chelsea amongst a host of other clubs but the Brazilian youngster's love for the Catalan giants got the side over the line in their pursuit of his signature.
Neymar's move to Barcelona sealed a transfer saga that had been ongoing for years as the former Santos man contemplated a move from his home country to Europe's top leagues.
Much has been made of an offer from Real Madrid with the Spanish outfit eventually signing Gareth Bale instead, but Rosell says that Chelsea were also in the mix amongst a group of the continent's elite teams for Neymar.
"The key was that the player wanted to come to Barcelona," he said, according to AS. "It was not about knowing how to negotiate; he wanted to be here next to Messi and the rest of the team. Everything was based on that despite offers he had from Man City, Chelsea, Bayern and Real Madrid."
Neymar was insistent that he was happy at Santos right up until the last moment in making his move to Barcelona official.
And while there has been a lot of speculation over how much the La Liga title holders paid for the 21 year old, who has scored two goals in nine appearances for Barcelona this term, Rosell has moved to explain exactly how much he cost.
"I spoke with his father when we met in Miami and we closed the deal there," he said." There were four parties that owned his rights as part of the agreement and we had to agree with all of those, but in the end we closed the deal for €57.5m."
Neymar's progress in La Liga will no doubt be monitored across Europe and he is predicted to be one of the standout performers at the 2014 Brazil World Cup.