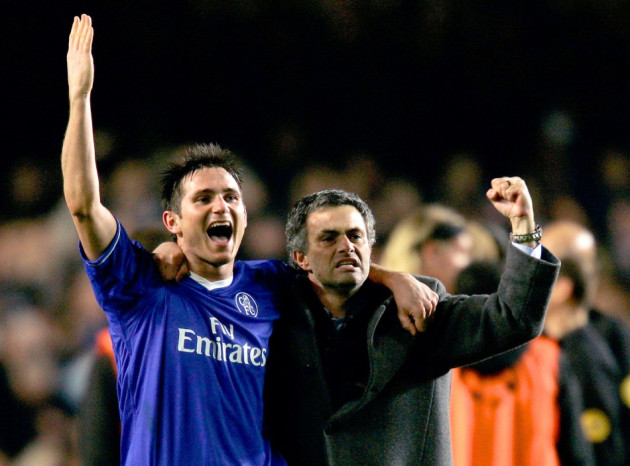 According to The Sun, former-Chelsea manager Jose Mourinho is set to offer Frank Lampard a place in his Real Madrid squad.
The report claims that 24-year-old Esteban Granero, valued at £6million, will be used as makeweight to push a deal through.
At 33, Lampard has failed to recapture the spark that made him such a prominent figure in Mourinho's title winning spell at Chelsea. The Englishman has been dropped to the bench in recent matches by Andre Villas-Boas who seems to prefer the faster, agile Raul Meireles to the England international.
However, Mourinho is keen to take his once prominent 'untouchable' to Spain in a bid to add "experience" to the Madrid midfield, the report claims.
Mourinho has twice previously tried to coax Lampard to join him at Inter Milan in 2008 and during his first year in charge at Madrid. The Englishman, considered as a Chelsea legend, remained loyal to the side with whom he has won three Premier League titles, three FA Cups and two League Cups while scoring 177 goals from midfield.