Chengdu China Special: Rare Q&A with Maipu Group Vice President
Chengdu, China is tipped to produce the next Silicon Valley, after the central government established taxation, preferential policies, incentives and funding to promote major growth in hi-tech industries, such as technology and research and development, as the country looks to move on from a mainly manufacturing strong holding.
As Western companies add new staff and move manufacturing operations to the Sichuan provincial capital, they have also set up key R&D centres and span across everything from audio equipment, computing, software, hardware and logistics.
For instance, FoxConn which makes Apple's iPads, hired 80,000 new staff in Chengdu over the past 18 months.
However, there is one company that is a real home-grown success when it comes to the growth in hi-tech industry story that precedes the recent government initiatives to boost this sector.
Maipu Group provides network infrastructure equipment that provides everything from routers, ISP servers, VoIP and also intelligent software to remotely identify hardware problems. Its main clients are banks, financial firms and state-owned companies and commands a 20 percent marketshare in China.
In a rare interview with the non-Chinese press, Jack Wang Jun, Vice President of Maipu speaks with IBTimes UK.
Q: Chengdu is now being actively promoted to grow exponentially in the technology sector. However, Maipu started and is still headquartered in Chengdu for nearly 20 years. Why here initially and what has kept you?
A: Nearly 20 years ago, we started the company with a very small amount of people but we felt Chengdu had everything you would need for a business environment. Before all the recent government initiatives to pull in Western investment and for companies like ours to stay here, we wanted to establish ourselves here for a number of reasons.
The wealth of talent here is very unique. Most of the graduates from the 58 universities in Chengdu alone are science and technology majors and would be ideal for the manpower situation we would need to grow.
Also despite the large amount of developments to the city, there is a very certain way of life here that is very different to the rest of China. Even the climate is a lot more favourable.
From the very beginning, the government has been very supportive in keeping major companies and especially technology companies in the region, which means groups like ours have had all our needs met.
Q: Chengdu is now becoming synonymous with technology, as the number of students and then graduates qualifying in key sectors is very prolific. How do you find and retain talent and how integral is it for the business?
A: It is easy to find graduates, but it's not easy to find specific talent.
We take on about 200-300 graduates a year now and we sponsor and support the additional training to their degrees. We also try to see if we can then match them up to certain departments but of course there are a number that will leave at the end of each year.
However, because of the speed of development we have in our company and the work done by the R&D department at Maipu, we are very much part of the students' lives as we help some universities with the syllabus and even some of our technology is used in teaching.
Q: Your market share in China is substantial and you do have a foothold in some international markets, but where are you targeting for expansion in years to come?
A: We of course have a major share of the Chinese market but over the years we have cultivated an established presence in a number of neighbouring but international hubs.
For example, we have a lot of business in India, Malaysia, Russia, Indonesia and some places in Europe, where we have now established a subsidiary group; Maipu Europe.
We are researching the US market and we have also been trying to break into the UK but right now we are having success at the countries I mentioned.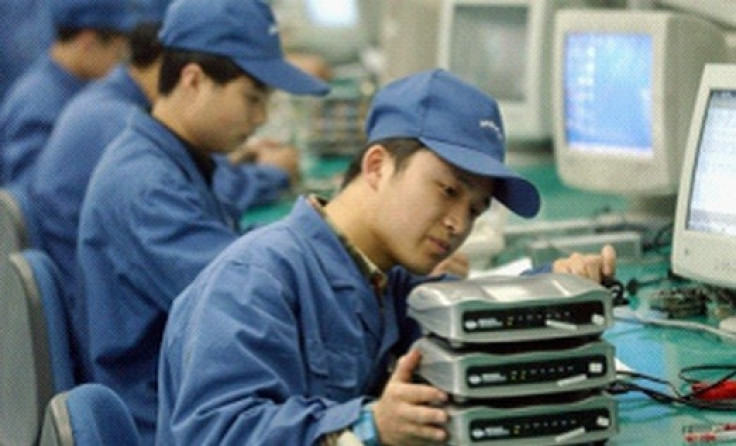 Q: You mentioned you were interested in doing more business in the UK. What is stopping Maipu in having more of a presence there?
A: We have tried penetrating the UK market for 4 years but we have yet to find common ground for a deal. We regularly meet with BT and the Mayor of London has exclusively invited us to tap into some of the Olympic games infrastructure. It was incredibly exciting for us. We also have a stron relationship with IBM who stay in close contact with.
However, despite have a strong relationship with BT, there is yet an opening for our services and the UK network and infrastructure is a lot more advanced in demands than demand in China, which is different.
We are speaking with the UK Trade and Investment unit, but watch this space.
Q: Speaking of the UK, BT Group reported recently that a drop in profits and outlook was down to a significant decline in corporate spending. Considering your company focuses on the high-end company infrastructure products, have you seen a decline in corporate spending or stagnated growth?
A: As with many companies, the international financial crisis was a challenge for us in some markets. In India, we had some big customers that froze payments or had to pay very late. Some said 'frankly, we don't have the money right now.'
At least 5 key customers in this region were in the same boat, which of course had an impact on us.
However, our China customers are entirely different. Since we mainly service telecoms, banks, state-run companies, energy and insurance groups over here, there was no impact. So since our core profit and business model is homed in China, it meant that business was still good for us, even during the crisis.
Q: You briefly said that US was of interest but of course, it is a more difficult market to crack for a variety of reasons. At what stage is Maipu looking to break into the US and what are the key hurdles you face?
A: At the moment, we are conducting research into the market and possible opportunities. Aside from any political issues the media talks about, it may not be in our best interests to go over there because Cisco is a major dominator over there and it may be wise to concentrate on more tailored opportunities elsewhere.
Q: Other than network infrastructure what other areas do you see potential for growth?
A: We have some very unique technology that our competitors such as Cisco and Juniper do not currently have, such as intelligent earth solutions. For instance, think of the millions of ATMs in China; 50 percent of those use Maipu technology.
The Intelligent Earth side means that we can remotely detect and fix a problem with the machines from any location before the customer even notices something goes wrong. For example, the ATM may have a glitch but because of the intelligent software acknowledges it very quickly, it will send out messages to engineers in any location that will be able to fix it within a few minutes via a portable device.
Another area of untapped potential, which we are currently showcasing, is for the media and advertising industry.
There are millions of electronic billboards all around China, so think how many are across international markets as well. If you are advertiser, let's say you had a new car launch and wanted to say, 'on Friday 1<sup>st we want all billboards we have a contract with in Western China to switch to our new advert at 0800 AM for 5 days, this is still not really possible unless you manually upload to each electronic board. This is true.
But even if someone said they had manually uploaded the advert; how would you know they fulfilled their contract without checking it yourself or hiring a third party?
Our technology is looking to unify the upload system and be able to monitor it as well. We think this is an incredible opportunity, so the next year will be a very exciting one.
For more unrivalled IBTimes UK coverage from Chengdu, China - check out the following links:
Chengdu China Exclusive: Tax Breaks and Preferential Policies Push Western Investment
Chengdu China Exclusive: UK Government and Businesses behind Investment Curve
Chengdu China Special: Damco Says US Exports Improving
Chengdu China Special: Going back to 263 BC in Jin Li [SLIDESHOW]
Chengdu China Special: Ancient Meets Modern in Kuan Zhai Xiang Zi [PICTURES]
© Copyright IBTimes 2023. All rights reserved.