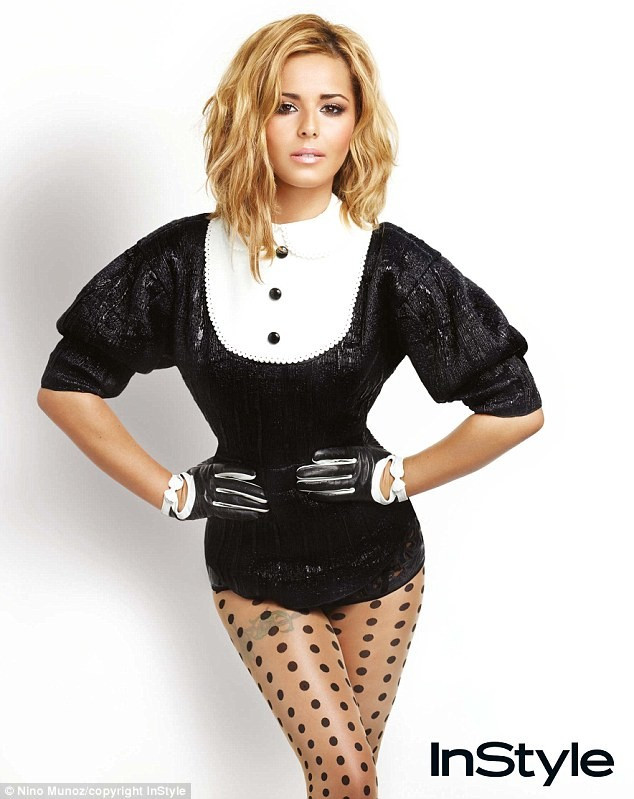 Cheryl Cole has claimed that she snubbed Simon Cowell first over working on Britain's got Talent before being sensationally dropped from the X Factor US judges line up.
The popular Geordie sets the record straight in this week's issue of InStyle magazine and also used the opportunity to unveil her newly blonde locks as well her new curves.
Cole claims that the music mogul offered her the X Factor US job only after, she had turned down the gig on Britain's Got Talent.
Cole said: 'Simon had previously asked me to do Britain's Got Talent and I'd kind of said ''yes'', then said ''no'' at the last minute and dropped them in it.'
Following a rocky year including a divorce, recovering from malaria and getting booted of X factor US the 28-year-old says that she is now happier than ever.
However, commenting about recovering from malaria the star admits that she has been forced by doctors to put on weight to take life a bit easier. 'I was told to stop exercising and to gain weight to get well,' she says.
Cols said: 'I just ate everything. The malaria also ate away at my muscles. I was yellow because of my kidneys - it was a bit like jaundice.
'It was hard to find a matching foundation, let me tell you!'