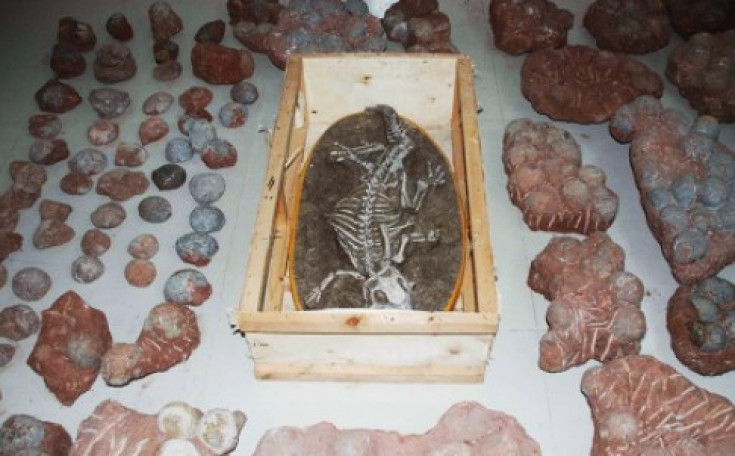 A complete skeleton and 213 dinosaur eggs have been seized by police in China following illegal excavations at a construction site in Heyuan City. The problem of illegal excavations in Heyuan has been ongoing for the past 20 years, with many local residents possessing fossils and selling them off through auctions.
While the government is responsible for protecting fossils in China, poor enforcement has resulted in illegal excavations. In addition, the smuggling of them is legal as a result of a loophole – it does not fall under the smuggling offence.
In June, construction blasts at a building site exposed dinosaur fossils, leading many to loot the site for eggs and skeletal remains. The eggs are believed to have been taken by local villagers before scientists and researchers were able to get to the scene.
Police discovered the complete skeleton of a Psittacosaurus inside one villager's home. This dinosaur lived around 100 million years ago in the Early Cretaceous period. In addition, hundreds of fossilised dinosaur eggs were found dating to between 60 and 100 million years old. Police are still trying to establish if the seized eggs and skeleton are from the site. No arrests have been made as of yet.