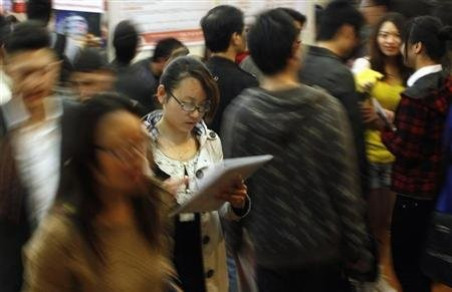 In recent weeks, the top echelons of the Chinese political system have changed hands, with Li Keqiang ascending to premier and Xi Jinping to the role of president. The appointments mark the changing of the guard from one generation of leaders to another and many across the world will be watching with interest to see how the new leadership make their mark.
For the business world, C-suite executives and decision makers globally will no doubt be interested to see whether the new appointments will make doing business in China easier. While it is too early to predict how the new appointments will impact business, I believe that few big changes will take place imminently - instead, it is more likely that ease of doing business in China will continue to improve gradually, as has been the case for the last five years.
I have no doubt that China will continue to be an investment destination of choice for international businesses.
Last year, the country topped our Global Opportunity Index of most attractive investment destinations, having done so for three consecutive years. Our survey of more than 1000 globally-aspiring CFOs from mid-sized companies found that in 2012, CFOs were continuing to cite China's market size, higher growth rates, access to new customers and cheaper labour rates as the driving force in their decision to invest. Factors that are unlikely to change.
Despite the attraction, it's important to remember that challenges also abound. Last year the World Bank's Ease of Doing Business ranking saw China ranked 91st - lagging behind the likes of Rwanda and Kazakhstan. The views of many of the CFOs we spoke to also agreed with this hypothesis with cultural and language barriers and ethics key risks identified when expanding into China.
From my conversations with the Ministry of Finance and the Shanghai Finance Bureau recently, it is clear that measures are being taken to address some of these challenges. In particular, a clear focus is being made on delivering better quality audits both through ensuring more transparent financial reporting and making sure auditors are capable to deliver these. I therefore wouldn't be surprised if Xi Jinping accelerates this to boost business confidence.
So, all this considered, when planning business or investment in China, how can firms meet these challenges head on? I believe there are a number of key steps:
The culture challenge:
Multinationals need to have a clear understanding of the country's unique etiquette and ceremonies. A nuanced understanding of Chinese business, culture and ethics is of paramount importance for any organisation wanting to conduct business there. It's impossible, for example, to expect to carry out formal business discussions with any Chinese company during the first meeting. Building trust in each other is the first step of any business relationship in China.
You need a local, not a country, strategy:
China is made up of 23 provinces and 56 ethnic populations, all of which have very different sets of beliefs and values. Companies wanting to succeed in China must therefore tackle the challenge at a city or provincial level when developing their market entry strategies and ground operations.
Local target markets are also important. For instance, a major British retailer has seen Western-style desserts fly off the shelves in Shanghai, but it's been harder to shift clothing despite giving it much more floor space. The opposite would be true in Beijing if it was to open a store there.
Working within the regulatory environment:
Chinese regulation is uniquely complicated and is often dictated at provincial or municipal level. This means that it is essential for CFOs to recognise, understand and address these issues at the planning stages of their China strategy.
A particular challenge is knowing the required general and industry specific permits, licences and certificates in the region or municipality in which you are operating. For example, a well known advertising agency recently used the 'wrong' quality paint for their upmarket office interiors. This resulted in a fine and the office had to be closed for improvements.
Therefore while it may be too early to assess fully the implications of the political changes in China, one thing is clear - when expanding or doing business there, nothing can replace reliable on-the-ground knowledge. A good understanding of culture, business etiquette and customer behaviour can make all the difference.
Martin van Roekel is CEO of accountancy and consultancy firm BDO International