The pace of China's economic growth decreased to its lowest since the 2008 global financial crisis in the July-September period, according to official figures. Gross domestic product grew 6.9% from the same period a year ago, the National Bureau of Statistics said.
This was down from the 7% annual rate recorded in the second quarter, although it bettered analyst expectations of 6.8%. The rate of expansion is the weakest since the first quarter of 2009 and also falls short of Beijing's full-year growth target of 7%. On a quarterly basis, growth was up 1.8%.
'Pivotal moment'
Angus Nicholson, market analyst at trading firm IG in Melbourne, said that data suggested China's economy had not deteriorated as much as some had feared. "Chinese rebalancing is at a pivotal moment. Should it fail the global economy, it could be pushed into a major downturn," he warned.
"Although growth may be holding up in national headline figures, north and north east China are basically having a regional recession with their heavy exposure to commodities and over-capacity secondary industries.
"How China lessens some of the strain they are suffering is still an open question for the government," Nicholson added.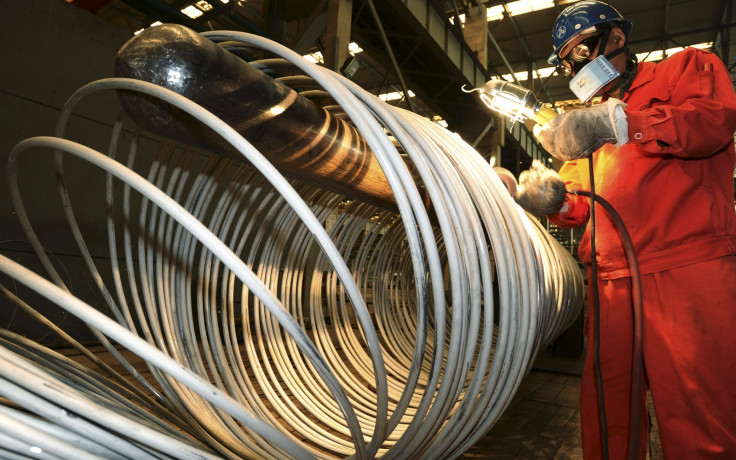 The statistics agency also said fixed-asset investment growth slowed to 10.3% in the first nine months of the year from 10.9% in the first eight months. Industrial production was up 5.7% in September, down from a 6.1% expansion in August and falling short of expectations of 6% growth.
Retail sales growth, meanwhile, climbed to 10.9% from 10.8%.
Doctored data?
Nicholson warned that the headline GDP figure may not tell the whole story and cast doubt on the latest numbers released by the statistics bureau. "One could argue that GDP did grow at 7% in Q2 with the large contribution of financial services associated with the big rally in the stock markets, but you would then have had to see a corresponding decrease in the Q3 number," he argued.
"The 6.9% Q3 GDP print really just makes one question the veracity of both the Q2 and Q3 numbers."