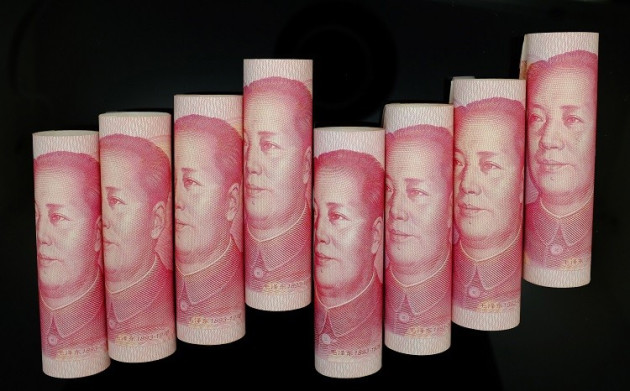 China's flurry of detailed economic and social reform plans, in a bid to secure the country's future growth, has pushed up world shares to hit a six-year high.
Shares in China's offshore share market experienced the best trading day in two years, soaring by nearly 6%, while domestic shares rose by 2.9%.
Asia-Pacific shares outside Japan increased by 1.4% to lift MSCI's world share index while UBS Chinese stocks listed in Hong Kong to "overweight."
European shares rose by 0.6% by midday while Italy's stock market increased by nearly 2%.
Spain's IBEX travelled 1.2% higher while the UK's FTSE100, Germany's DAX and France's CAC all increased by around 0.5%.
Meanwhile, US equity markets are expected to continue its run of record highs when trading begins on Monday, as future prices booked an increase of 0.2%.
China to Lead the Recovery
Speaking at a Global Investment Outlook Summit conference in Hong Kong, Bill Maldonado, the chief investment officer in Asia-Pacific for HSBC Global said China's reform agenda has reinforced confidence in Asia's biggest economy and now emerging markets are expected to catch-up with stocks in the developed world.
"Valuations and profitability are very good in emerging markets and right now developed markets are looking pretty fully valued," added Maldonado.
"China [will lead a rotation into emerging market stocks] because it's one of the cheapest emerging markets in the world and it's one of the most profitable."
China Reforms
On 15 November, China has unleashed a flurry of detailed economic and social reform plans in a bid to secure the country's future growth.
According to a document released by the Communist Party, following a four-day conclave of its top leaders, China said it plans to cut red tape by scrapping residency restrictions in small cities and townships, while also integrating urban and rural social security systems.
This includes the establishment of an exchange market for rural property rights transfers.
The country also pledged to accelerate capital account convertibility and push ahead with an environmental tax.
Among other economic reforms, China plans to set up a debt risk alert mechanism as well as standardising the way local and central government debt is managed.