Charts in Focus: China's Economy Stumbles and Rate Cuts on Horizon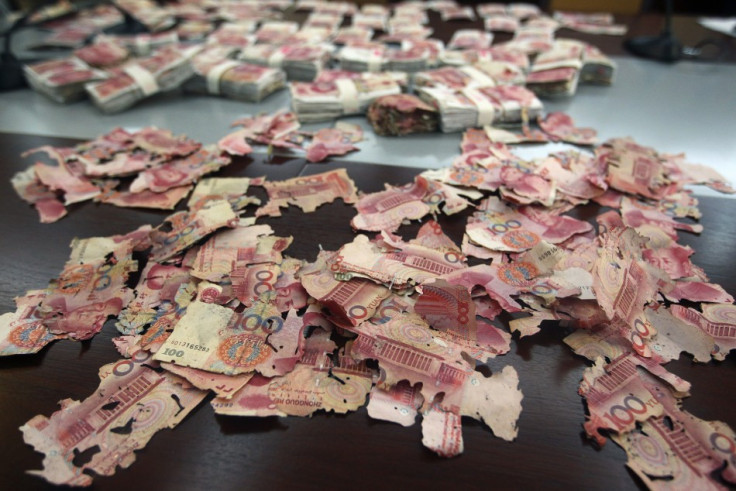 China, the world's second largest economy, is poised to slash interest rates as economic growth starts to slow down.
The pace of economic growth in China has slowed down to 7.7% in the first quarter of 2013 compared with 7.9% in the last three months of 2012 [Chart 1].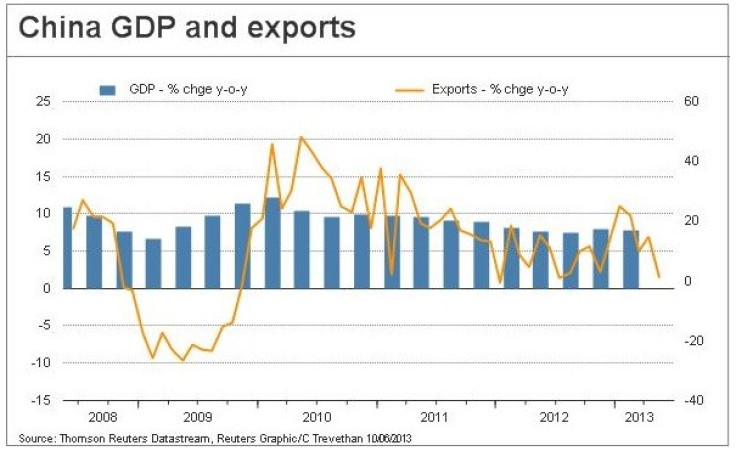 China's government is also tipped to stimulate the economy with cash when economic growth drops to 7% [Chart 2].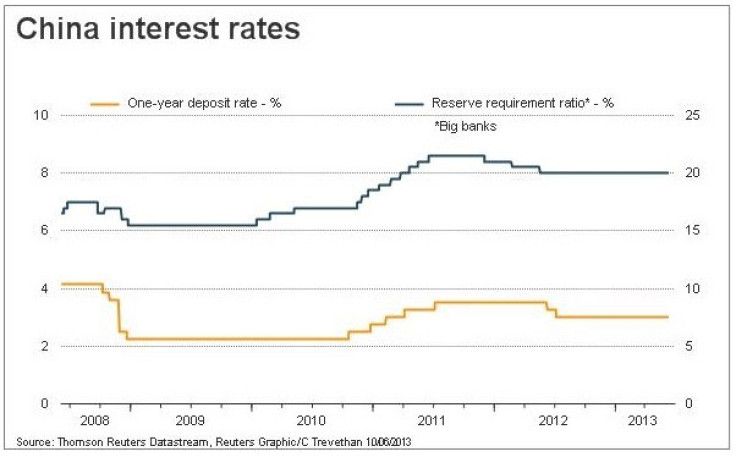 Growth slowdown fears were exacerbated when China's exports posted their lowest growth rate in almost a year in May while imports unexpectedly fell [Chart 3].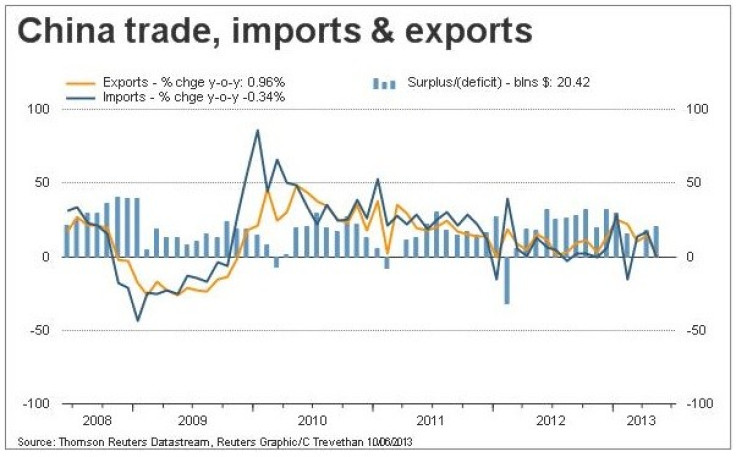 Sluggish growth momentum in China was also highlighted by data points, missing analysts' forecasts in industrial production, despite growing in April [Chart 4].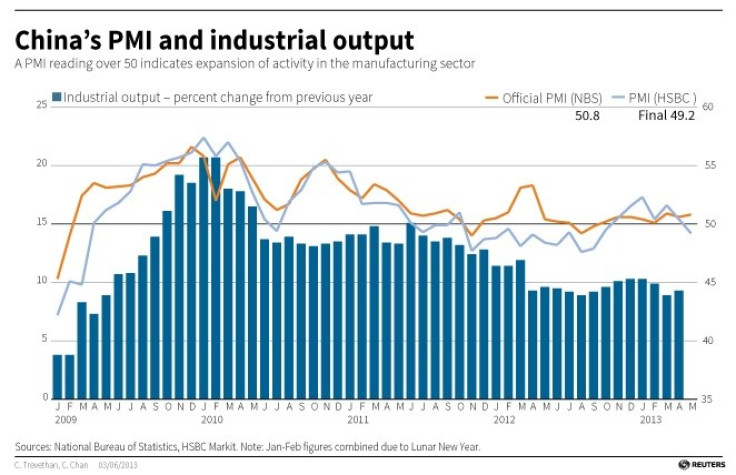 © Copyright IBTimes 2023. All rights reserved.