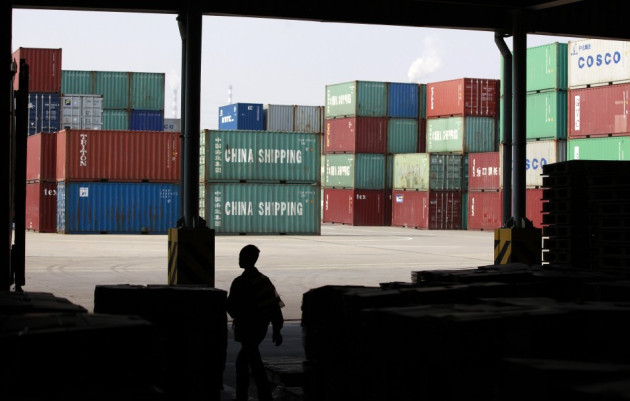 China's exports grew less than expected year-on-year in November on weak demand from developed nations, but the country's economy is expected to remain on the growth track.
Official data shows that China's shipments rose 2.9 percent in November, well below analysts' estimates of a 9.0 percent jump and dropping sharply from the October gain of 11.6 percent. Imports remained at the same level as the previous year, at 2 percent.
The latest export and import data, the weakest since August, has raised concerns on the economy as the global slowdown and the looming fiscal cliff concerns in the US hurt external demand. But since indicators such as industrial output and retail sales remain strong, analysts remain optimistic on China's economic growth.
"The export growth slowdown was mostly driven by weaker demand in developed economies. Trade with the US, Europe and Japan all slowed. Trade with Asean held up well," said analysts at Nomura Research in Hong Kong.
"We believe economic recovery will continue in coming months, driven mostly by domestic activities, while policy will likely remain loose," they added.
Data released over the weekend had shown that China's industrial output grew at the fastest rate since March, at 10.1 percent in November, while retail sales advanced 14.9 percent. Inflation too picked up, but remained relatively low.
Weakening external demand has been a cause for concern for the Chinese government as it looks to fuel the country's economy. Hurt by the slack global demand and lagging domestic consumption, China's economy had slowed to 7.4 percent in the third quarter. Experts suggest that the country's new regime may lay stronger emphasis on measures to shore up domestic demand.
China's central bank, the People's Bank of China (PBOC), had slashed interest rates in June and July and reduced the bank reserve ratio by 150 basis points, freeing about 1.2 tn yuan ($193 billion) to boost the economy. The economy is expected to expand 7.5 percent in 2012 and 8.5 percent in the next year, according to the Organisation for Economic Co-operation and Development.
But although inflation levels remain within official target levels, the PBOC has warned that the increasing prices could hurt the economy in the long run as China moves further into a market-based economy.