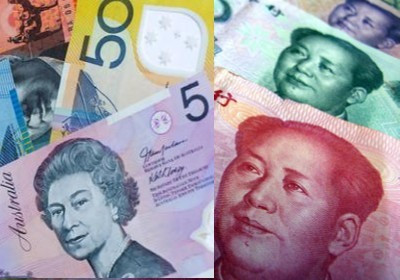 China is scheduled to release its key economic data on Friday and any downside surprises in the data are likely to weigh on the commodity currencies, mainly the Australian dollar (AUD).
"With investors yet to find a clear direction in a post-European Union (EU) summit world, the outcome of China June cyclical activity data to be published on Friday will be important for broader risk sentiment and FX. Our regression analysis using weekly data over the past 52 weeks shows that AUD and New Zealand dollar (NZD), to a lesser extent, are the most exposed to idiosyncratic China growth shock in G10 currencies," said a note from Barclays Capital.
The gross domestic product (GDP) growth in the world's second largest economy is expected to slow to 7.6 percent in the second quarter, posting the sixth consecutive quarterly decline. Besides, China releases industrial production (IP) and retail sales data for the month of June.
"Our analysis suggests that negative surprise from GDP would outweigh small positive surprise from IP, posing downside risk to AUD," said the note.
AUD's performance is closely linked to economic activity in China, as a significant portion of commodity exports from Australia goes to China. Aussie has already been undermined by the slowing Chinese economy, besides weakening growth at home.
"To investigate the relationship between data surprises and AUD further, we looked at surprises from cyclical activity data (manufacturing purchasing managers' index (PMI), retail sales, industrial production and GDP) and post-data release intraday return of AUD/USD since January 2012. The result shows that AUD/USD does respond reasonably well to the surprises from cyclical activity data post-data releases, and we expect it to do so in coming months so long as the concerns about Chinese growth remains among investors," said Barclays Capital.
The People's Bank of China (PBoC) last week announced its second rate cut in less than a month to boost the economic growth in China, as the country continues to post grim data.