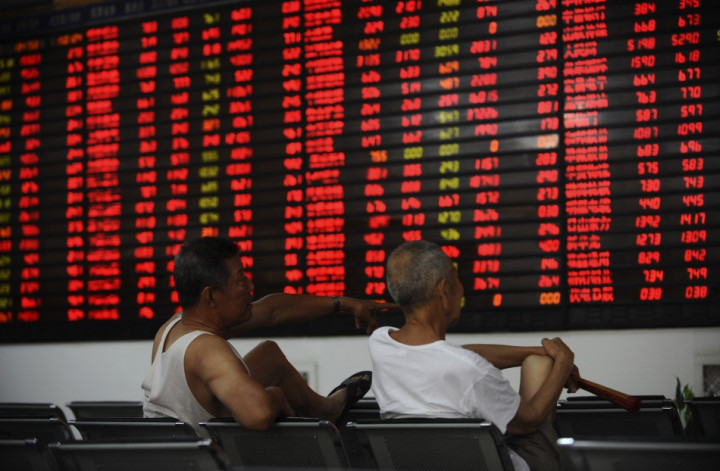 Asian markets outsider South Korea gained on Monday, after data from China showed the country's second quarter growth numbers were in line with economists' expectations.
The Shanghai Composite index was up 0.97% or 19.79 points to 2,059.27 after rising 1.6% earlier in the day.
Hong Kong's Hang Seng was up 0.12% or 24.64 points to 21,301.92.
Australia's S&P/ASX was up 0.10% or 5 points to 4,978.90, supported by mining stocks.
South Korea's Kospi was down 0.20% or 3.70 points to 1,866.28 points, paring early gains after China data release. The mainland is Seoul's top export market.
The Japanese financial markets were closed for a public holiday.
Government data showed China's economic growth slowed to 7.5% year-on-year in the April-June second quarter. China's economy expanded 7.7% in the first quarter.
The second quarter figure is in line with market consensus. A growth level of 7.5% is also the Chinese government's official growth target for 2013.
Australian bank Macquarie said it expects China to grow 7.3% in 2013, down from an earlier projection of 7.8%. "In our opinion, structural reforms aimed at solving these problems could lead to even lower growth," Macquarie wrote in a report.
Lower growth will test Beijing's stomach for economic reform. A raft of government data has revealed growth in the world's second largest economy is dropping to a 23-year low.
Mainland Chinese markets were also buoyed by the Xinhua news service correcting a news report over the weekend. Last week it quoted Chinese Finance Minister Lou Jiwei as saying growth could possibly average 7% in 2013. The minister actually indicated the world's second largest economy would expand 7.5% in 2013.
On Wall Street, indices finished higher on Friday. The Dow and the S&P 500 ended at record highs.
Dow finished 3.38 points higher at 15,464.30, while the S&P 500 ended 5.17 points higher at1,680.19. Nasdaq closed 21.78 points higher at 3,600.08.
For the week ended 13 July, Dow shot up 2.17%, S&P 500 jumped 2.96% and Nasdaq shot up 3.47%. Nine out of 10 key S&P sectors ended in positive territory.
Boeing suffered its worst single-day drop in about two years on 13 July. A fire onboard a Boeing 787 Dreamliner last week, parked at Heathrow, has re-awoken fears over the jet's safety record.
In Shanghai, China Citic Bank shot up 6.7%. Shares of brokerage firms GF Securities and Everbright Securities shot up 6% each.
China's largest special steel maker, CITIC Pacific, added over 2%. State-owned shipping and logistics firm COSCO Pacific gained over 2%.
Bank of Communications (BoCom) added 2.8%.
In Hong Kong, BoCom gained 1.2% while China Construction Bank (CCB) added 1.1%
In Sydney, Linc Energy soared 14% on news it completed an oil well project in Texas. Iron ore miner Gindalbie Metals surged 11% percent following a rise in metals prices.
The prices of platinum, gold, silver and palladium rose after China put out growth data.
Surfwear maker Billabong International shot up 6.5%. Shares of resources major BHP Billiton Anglo-Australian miner Rio Tinto Ltd pared early losses and gained marginally.
Wine makers Treasury Wine Estate tanked over 10% after it announced a $160m write-off hit to pre-tax earnings in fiscal 2013. The company proposes to get rid of aged and excess wine stock in the US, its biggest export market.
In Seoul, shipping company Korea Line rallied 15%. Shares of shipbuilder Doosan Engineering and rival Daweoo Shipbuilding shot up 3%.