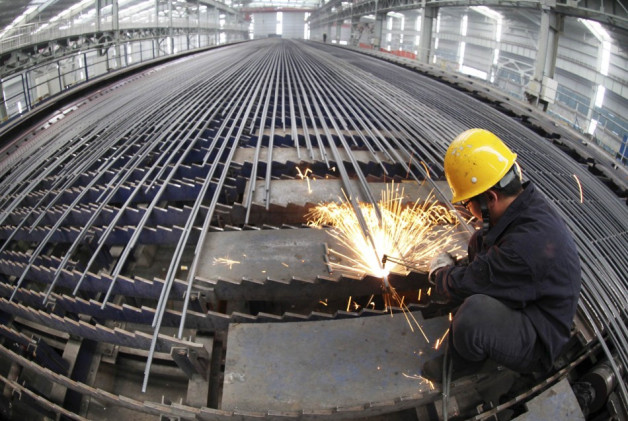 China's manufacturing activity expanded at a quicker pace in March as migrants return to work after the Chinese New Year holidays, indicating steady recovery in the economy.
The preliminary reading of the manufacturing purchasing managers' index (PMI) for March from HSBC and Markit rose to 51.7 from 50.4 in February.
The indicator is designed to provide an overall view of activity in the manufacturing sector and acts as a leading indicator for the whole economy. A reading above 50 indicates expansion in the manufacturing sector, while a reading below 50 shows that manufacturing activity is declining.
China's New Year celebrations, which closed most of the country's factories for at least two weeks, have skewed the index for January and February.
The monthly PMI reading has beaten economists' expectation of 51.2, however, it was still below a two-year high of 52.3 reached at the beginning of the year.
The growth in March was primarily due to an increase in output and new export orders at a faster pace.
"March flash manufacturing PMI rebounded to 51.7 on the back of stronger new orders and production growth. This implies that the Chinese economy is still on track for gradual growth recovery," Qu Hongbin, chief economist for China at HSBC said in a statement.
Having recorded an average annual growth of about 10 percent for the past three decades, China is the world's second-largest economy at present. The recent global financial crisis also affected China and its growth rate has slowed down to 7.8 percent in 2012.
Nevertheless, the recent economic data indicates that the economic growth in the country is picking up steam again. China has taken specific measures to boost manufacturing, its key sector.
Qu noted that the Chinese government is likely to maintain current policy.
"Inflation remains well behaved, leaving room for Beijing to keep policy relatively accommodative in a bid to sustain growth recovery".
HSBC's final reading of March manufacturing PMI is due on 1 April, as is the government's official reading.