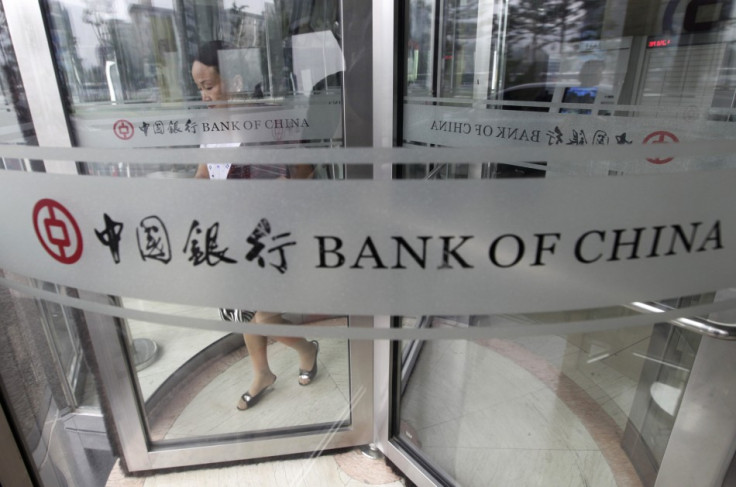 The slowdown in the economic activity of China continued in April as the weakening external demand and domestic consumption hit the industrial activity in the world's second largest economy to reach its lowest level since May 2009, and showing evidence that decelerating growth in the country is yet to find the bottom.
China's industrial output growth slowed sharply in April, growing at 9.3 percent from 11.9 percent in March year-on-year, the National Bureau of Statistics data showed on Friday.
"The April data reconfirmed our view that the first quarter was not the bottom. If anything, the trend seems to be slightly worse than what we had priced into our call for 7.8 percent yoy real GDP growth in Q2. We think today's report will force policymakers' hand to ease, and they may have to do more than reserve ratio requirements (RRR) cuts to arrest the deceleration," said a note from Societe Generale Cross Asset Research.
Correction in the China's property sector, which is one of the main factors for slowing growth, showed further signs of weakness with total property investment growth dropping to 9.2 percent in April from 19.6 percent in March on yearly basis.
"In today's report, we see clearer evidence that the impact of the property sluggishness is spreading to consumption as well. Household appliance sales recorded the lowest growth rate of 7.7 percent among the major retail sales categories," said the note.
Retail sales growth in China fell to its lowest level in fourteen months, up by 14.1 percent in April from 15.2 percent in March year-on-year.
Slowing industrial production alongwith weakening exports from China put onus on the People's Bank of China (PBoC) to ease the monetary policy further as the country's economy slowed for the fifth-straight quarter in Q1 2012, with annual growth rate easing to 8.1 percent from 8.9 percent in the previous quarter
"A 50bp RRR cut is likely to be the first easing move and could come any minute now," said Societe Generale.
Annual growth of China's exports in April was significantly lower at 4.9 percent against the expectations of 8.5 percent increase, as the demand for its goods weakened sharply in the emerging Asian economies alongwith still subdued demand in Europe.
However, annual consumer price inflation in China moderated to 3.4 percent April from 3.6 percent in the previous month, easing policymakers' concerns over the price rises.
"The combination of moderating inflation and slowing domestic growth should result in rising market expectations of imminent easing from the PBoC. We expect the PBoC to signal a change in its monetary policy stance soon, with a cut in the RRR likely to be around the corner. We maintain our view that the RRR will be cut four more times in 2012, by 50bps each time," Standard Chartered said in a note.