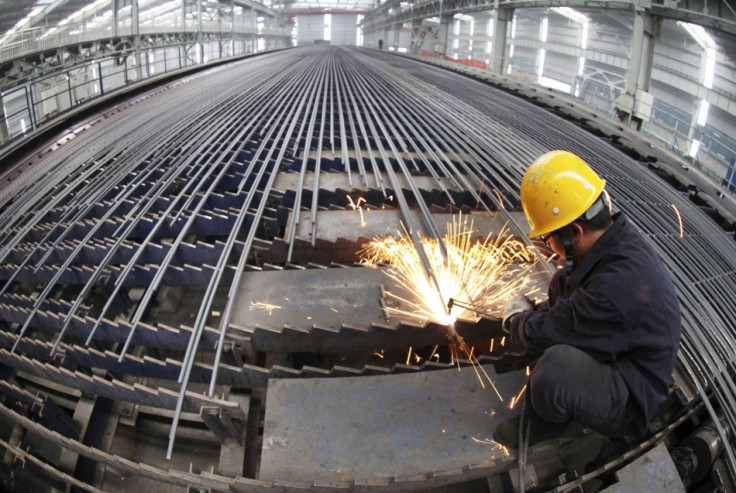 China's industrial production and retail sales in the first two months of 2013 failed to meet expectations, underscoring concerns on the stability of the country's economic recovery.
According to the National Bureau of Statistics, factory output gained 9.9 percent in January and February, below expectations of a 10.5 percent rise. Retail sales increased 12.3 percent in the same period as against the 15.2 percent on-year rise recorded in December.
Fixed-asset investment, which is a key driver of the country's economic rebound, rose 12.3 percent, below expectations of a 15 percent gain.
Analysts point out that the weaker-than-expected data suggest the underlying issues in China's economy, which is still recovering from its worst annual growth in 13 years.
Speaking to Reuters Xu Gao, chief macro-economic analyst at Everbright Securities in Beijing said that "This data shows that the economy is in the process of a mild recovery and that it is still fragile".
However, the data could serve to ease concerns that China may look to tighten its monetary policy on inflation concerns. Figures released earlier in the day had shown that inflation rose 3.2 percent in February.
China publishes January and February data together in a bid to minimise distortions caused by the Lunar New Year holidays, which had fallen in January in 2012 and in February this year. But some analysts still advise caution in interpreting the data due to the seasonal differences.
China's economic growth, which had hit a rough patch in 2012, is widely seen to be on the road to recovery this year. Although activities were picking up from the final quarter of the previous year, recent indicators have pointed to some uneven conditions.
The country's trade data released this week showed that exports remained strong in February, but imports declined more-than- estimated. Earlier, China's official and HSBC purchasing managers index showed that the country's manufacturing activities remained slower in February.