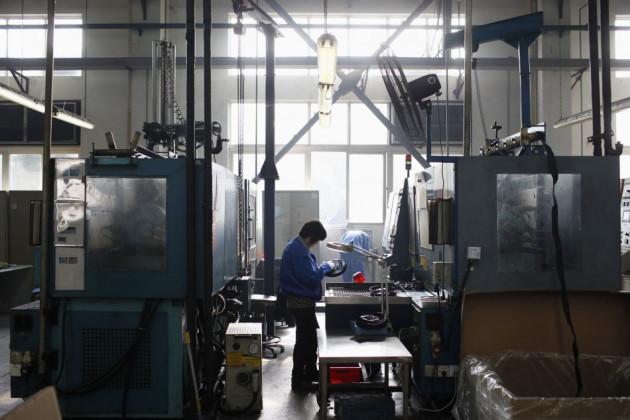 Chinese industrial company profits continued to rise in November underscoring speculation that growth in the world's second largest economy is picking up on government initiatives.
According to the National Bureau of Statistics (NBS), profits increased 22.8 percent year-on-year to 638.5 bn yuan in the month compared to 20.5 percent in October.
Profits rose 3 percent to 4.66 tn yuan between January and November 2012, improving from the 0.5 percent gain in the first 10 months of the year. As many as 30 of the 41 firms covered by NBS posted gains in the first 11 months, the power generating industry leading the pack with 62.9 percent growth.
Sectors that remained weak included ferrous metal smelting companies, which reported a 47.9 percent drop in profits and chemical firms that saw a 10.1 percent earnings decline.
The improved figures have added to hopes of the Chinese economy strengthening in the fourth quarter after having slowed to 7.4 percent in the third on weak external demand. China's new leaders are looking to maintain economic stability with reform fine-tuning in tandem with the global economic conditions.
According to a Bloomberg survey, growth is expected to touch 7.8 percent in the last three months of the year. The World Bank estimates Chinese economy to expand as much as 8.4 percent in 2013 from a projected rate of 7.9 percent this year.
"China's economic recovery trend is quite clear now, and growth in the first half of 2013 will be strong as local governments are eager to start new investment projects now," Shi Lei, a Beijing-based analyst with Founder Securities, told Bloomberg before the release.
"At the same time, recovery prospects are clouded by weak external demand and a possible crackdown from regulators on the shadow banking system."
The Shanghai Composite Index had jumped to a five-month high in the previous session, but remained 0.12 percent lower around mid-day.