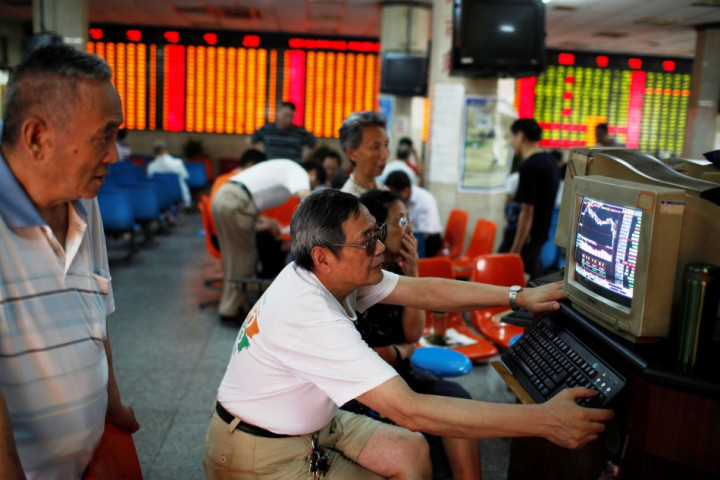 Asian stocks hit six-week highs on positive cues from China and Japan, the world's second and third largest economies respectively.
The Japanese Nikkei finished 0.82% higher or 120.47 points to 14,778.51.
The Shanghai Composite index was up 1.69% or 33.88 points to 2,038.64.
The Hang Seng was trading 2.03% higher or 434.41 points to 21,850.91.
Australia's S&P/ASX finished 0.16% higher or 7.90 points to 5,009.80.
South Korea's Kospi finished 1.27% higher or 23.80 points to 1,904.15 points.
The gains came after Beijing News quoted Premier Li Keqiang as telling the State Council, China's cabinet, that policy makers would ensure economic growth does not slip below 7%.
Chinese Vice-Premier Zhang Gaoli reportedly told investors in Russia that his government is committed to steering China away from investment and exports-led growth and towards a consumption-driven economy. He also said that policies would be revised to tackle any lingering slowdown.
China's foreign exchange regulator said that the country is not seeing "any signs of active and sudden foreign capital withdrawals", despite signs of funds exiting emerging markets. Investors expect the US Federal Reserve to taper QE from September.
China's new leaders are more interested in reforming the world's second largest economy, than stimulating it, but economists believe that they will allow growth to drop to 7%, before rising.
China's economy is slowing down but growth rates are still significantly higher than those in Europe. GDP grew by 7.5% in the April-to-June second quarter but expanded by 7.7% in the previous quarter. This is 2% lower than the final quarter of 2012.
In Japan, the government upgraded its view on growth for a third successive month in July, saying "the economy is steadily picking up and (that) it shows some movement towards a self-sustainable recovery".
Prime Minister Shinzo Abe's party now has more power to roll out reforms, after its election victory.
Modest Gains on Wall Street
On Wall Street, indices logged modest gains on Monday as lower-than-expected home sales data weighed on the markets.
The Dow finished 1.81 points higher at 15,545.55. McDonald's led the blue-chip laggards. The S&P 500 ended 3.44 higher at 1,695.53, a fresh record high for the index, while the Nasdaq closed 12.77 points higher at 3,600.39.
The National Association of Realtors said that home sales fell 1.2% to an annual rate of 5.08 million units in June.
However, June's sales were the second highest since November 2009.
Ups and Downs
In Shanghai, Zijin Mining gained 3.2% while Jiangxi Copper added 3.4%. Poly Real Estate Group rose 2%
China Minsheng Banking and China Merchants Bank gained about 4% each, while Pudong Development Bank added 3%.
In Hong Kong, gold miner Zijin Mining Industry was up 3.7%, while Jiangxi Copper gained 3.6%. China Overseas Land and Investment was 2.9% higher.
In Tokyo, Tokyo Electric Power dropped 6.4% after it admitted that radioactive groundwater from the crippled Fukushima nuclear plant leaked out into the sea.
Nisshin Steel shot up 5.3% while Sumitomo Metal Mining gained 3.6%.
Telecommunications operator KDDI added 2.3% and rival Nippon Telegraph & Telephone moved up 1.3%.
Some exporters' stocks were pulled down on a stronger yen. Commercial vehicle maker Hino Motors shed 2.4%, while tractor manufacturer Kubota dropped 2%.
Mitsubishi Motors dropped 1.8% on news that it would probably log a 7% growth in group operating profit for the quarter ended 30 June.
In Sydney, explosives manufacturer Incitec Pivot shed 0.4% after the firm warned of a $23.5m hit to its second-half profit owing to an outage at its Phosphate Hill fertiliser plant.
Gold miner Newcrest Mining jumped 6.8% while rival Kingsgate gained about 4%
In Seoul, index heavyweight Samsung Electronics gained 2.3% while rival LG Electronics added 4%
LG Electronics rallied 4% and the index's top component, Samsung Electronics, increased 2.3%.
Steelmaker Posco rose 3% ahead of reporting second-quarter results later in the day. Posco shelved plans to build a steel plant in India, citing protracted land disputes as the reason.
Korea Zinc gained 3.1%. Department store operator Lotte Shopping inched up 0.5% on news that it was considering a $1bn listing in Singapore in 2014.
In Shenzhen, telecom equipment maker ZTE soared 14% after the firm reported a 23% spike in first-half profit despite a decline in operating revenues. Profits were higher on a one-time gain from the sale of a subsidiary.