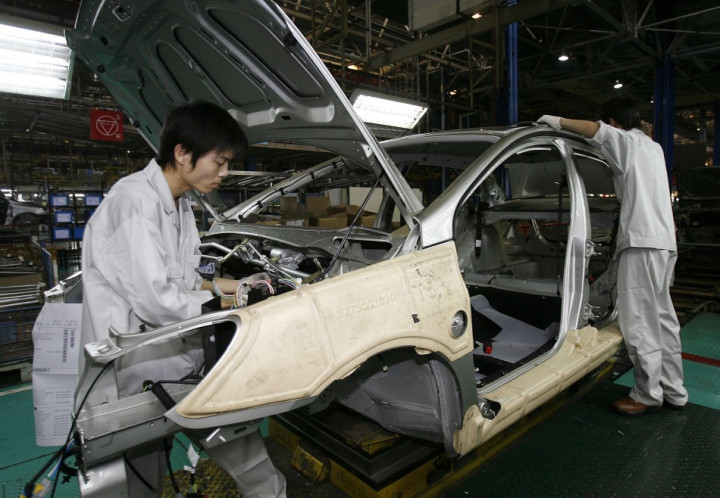 China's manufacturing activity unexpectedly declined to a five-month low in October, adding to concerns that the world's second-largest economy is facing a growth slowdown.
The official Purchasing Managers' Index (PMI) eased to 50.8 in October from 51.1 in September, according to the National Bureau of Statistics. Analysts expected a reading of 51.2 for the month.
A reading above 50 indicates expansion in the sector.
Meanwhile, a separate gauge of the industry by HSBC bank edged up by 0.2 point to 50.4 in the same month.
The output sub-index dropped by 0.5 point to 53.1. The new order and new export orders sub-index fell by 0.6 point and 0.3 point, respectively, indicating that the industrial production is likely to remain soft in October.
Meanwhile, input price sub-index eased significantly, dropping by 2.3 points, suggesting that the producer price index inflation could edge below -2% in October.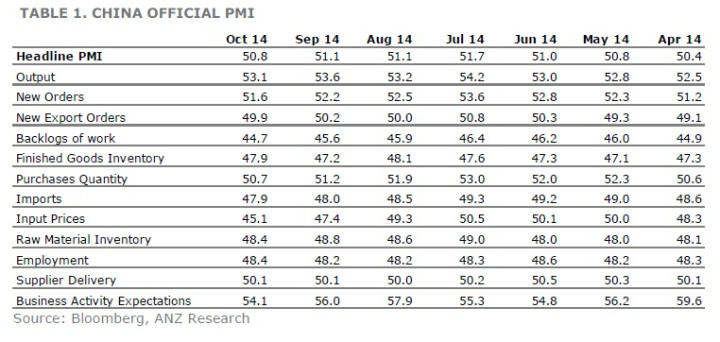 "The weaker-than-expected reading of official PMI suggests that the easing bias in the monetary policy will be maintained," economists at ANZ Bank said.
"It is reported that China's central bank conducted at least RMB200bn Standing Lending Facility (SLF) towards the medium-sized banks in mid-October, in order to lower the cost of funds for the real economy."
They believe that the central bank will likely continue the operations of SLF to maintain an overall relaxed liquidity condition.
In the third quarter of the year, China's economy expanded by 7.3%. While this beat analysts' forecasts of 7.2%, it represents the slowest expansion for more than five years after China reported a 6.9% growth in the first quarter of 2009.
Growth rate is expected to decline further in the fourth quarter, despite a number of stimulus measures by the government.