China Manufacturing PMI Drops to Three-Month Low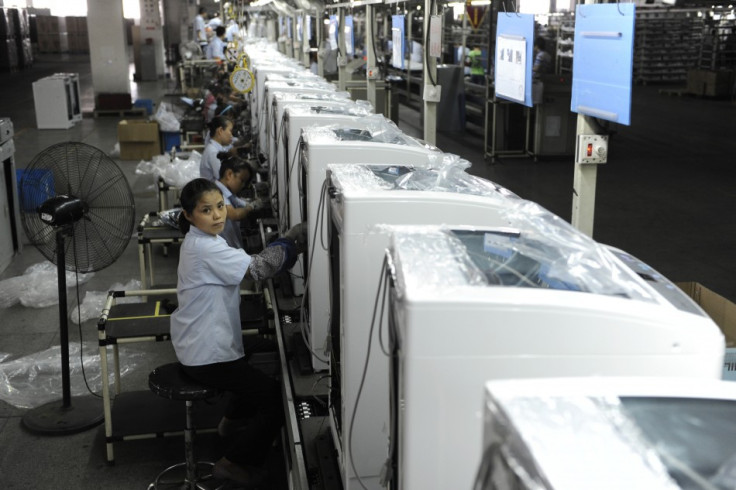 The Purchasing Mangers' Index (PMI) for China's manufacturing industry declined more than expected in August, indicating that the momentum of economic recovery in the world's second largest economy is slowing down.
Weaker manufacturing sector numbers will keep the demand for continued policy support from the authorities alive, analysts said.
The Australian dollar dropped to an eleven-week low after the Chinese data as slowing economy in China means lesser demand for resources from Australia.
Markit's flash estimate for China manufacturing PMI came at 50.3 in August from 51.7 in July, while analysts were expecting only a marginal decline to 51.5. The August number is a three-month low while the previous month's final number was a 17-month high.
The manufacturing output index came at 51.3 from 52.8 in July.
The slowdown in input and output prices shows that disinflationary pressures are back to the sector, according to a Markit Economics press release.
"Both domestic and external new orders rose at slower rates compared to the previous month. Meanwhile, disinflationary pressure returned as input and output prices contracted over the month," said Hongbin Qu, HSBC's China economist.
"The (August PMI) data suggest that the economic recovery is still continuing but its momentum has slowed again. Therefore, industrial demand and investment activity growth will likely stay on a relatively subdued path.
"We think more policy support is needed to help consolidate the recovery. Both monetary and fiscal policy should remain accommodative until there is a more sustained rebound in economic activity."
The AUD/USD fell to 0.9237, its lowest since 3 June and down 0.5% from the previous close. The Aussie dollar has been down against the greenback for the past three days also dragged by the broad rally in the US currency.
The minutes of the latest FOMC meeting showed that the members are turning more balanced after being biased towards the dovish side for quite a long time, suggesting gradual rate increases are nearing in the world's largest economy.
The dollar index, a gauge measuring the strength of the greenback against a basket of major currencies on a trade-weighted basis, rose 0.45% to 82.25 on Wednesday and extended the gains to 82.36 on Thursday, a new 13-month high.
© Copyright IBTimes 2023. All rights reserved.