China Manufacturing Sector Remains Weak Despite Improvement in Official PMI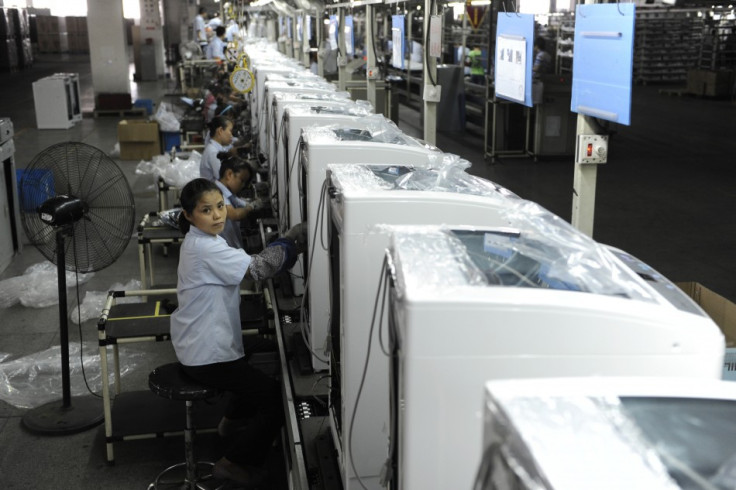 China's manufacturing sector remained weak in March, despite an improvement in the official purchasing managers index.
A final reading of the PMI rose to 50.3 in March from an eight-month low of 50.2 in February. A reading above 50 indicates an expansion in the sector.
On average, the March PMI rose by 2.8 points from February, reflecting the current weakness in the sector.
Sub-indices such as input prices continued to deteriorate, while other sub-indices such as export orders, new orders and output have started to pick up.
A separate survey by HSBC and Markit saw a contraction in Chinese manufacturing activity with a reading of 48.0, the lowest since July. The index has been below the 50 level since January, indicating a contraction throughout the year.
The latest figures added to concerns among investors that China's economy is slowing.
"The final reading of the HSBC China Manufacturing PMI in March confirmed the weakness of domestic demand conditions. This implies that 1Q GDP growth is likely to have fallen below the annual growth target of 7.5%. We expect Beijing to fine-tune policy sooner rather than later to stabilise growth," said Hongbin Qu, China chief economist at HSBC.
"Looking forward, we view that the continuous deterioration in growth momentum will be arrested by pro-growth measures, cyclical upturn of newly started projects, and eased monetary policy," said economists at ANZ Bank.
China's premier Li Keqiang also acknowledged that the country is facing "difficulties and risks" due to rising debt and ongoing pollution problems.
© Copyright IBTimes 2023. All rights reserved.