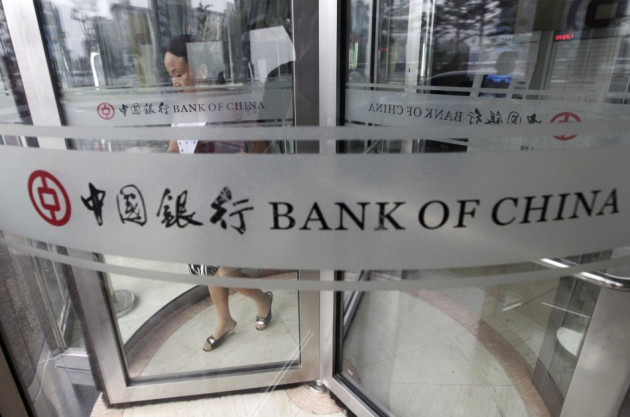 China's official Purchasing Managers Index (PMI) has fallen below the demarcating point of 50 amid concerns of slowdown in the world's second largest economy.
The data, released by the Office of National Statistics, shows that PMI fell to the lowest in nine months at 49.2 in August from 50.1 in July prompting speculation of more pressure on Prime Minister Wen Jiabao to increase efforts to revive the financial system.
"The PMI continued to dip in August to a point below 50 percent, which shows the manufacturing sector is contracting," Zhang Liqun, an analyst with the Development Research Centre of the State Council, told Xinhua.
HSBC had published flash PMI data which showed a nine-month low of 47.8 in August as weak global demand and the Eurozone crisis continued to affect the country.
The official PMI is often expected to show better performance figures as it focuses on major, state-owned firms while the HSBC data looks at smaller, private firms with restrictions to bank loans.
"There is scarcely anything positive in the breakdown to report," said Mark Williams, chief Asia economist for Capital Economics, in a note to clients.
"Demand appears to have slowed even more abruptly. That suggests output could slow even further," he added
However, a Reuters poll showed that China's economy could grow at 7.9 percent in the third quarter as the government puts in more efforts to boost the economy.
The Yuan had strengthened for the fifth continuous week on the back of optimism that the government efforts could pay off. But the Shanghai Composite Index had fallen 0.3 percent after shares of major companies such as Sany Heavy Industry Co fell, suggesting worries of a slowdown.
"Downside risks to economic growth are increasing," Chang Jian, a Hong Kong-based economist at Barclays Plc told Bloomberg before the release.
"Slowing external demand and policy inaction may cause growth to slide further."
Xinhua reported that Wen said the issues in reviving the economy are "relatively large" during a tour of Guangdong Province.