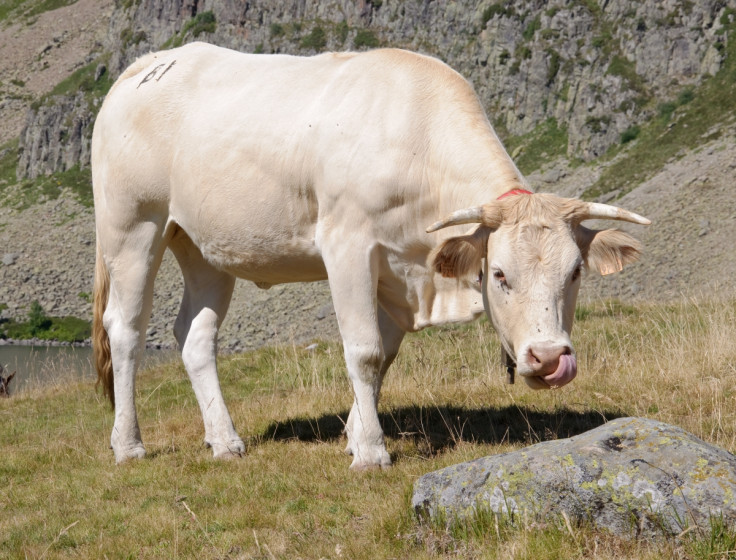 Scientists in China have successfully simultaneously cloned six male Blonde d'Aquitane calves – the first time that they have created this many in one go. The calves are all in a healthy condition after three months, and stand at around 1m tall with wheat-yellow hair.
There is only one adult male Blonde d'Aquitane in China, which means that scientists have had to resort to cloning to boost the country's population for better-quality beef. The calves currently reside at the Henan Gold Cattle Agriculture Development Co in Xuchang city.
Zhou Zhengqiang, general manager Henan Gold Cattle told Dahe Daily: "With a fingernail-sized bit of flesh taken from the ear of the only Blonde d'Aquitane, our technicians generated an oocyte equivalent to a fertilized egg after a 10-day cell tissue culturing in December, 2014. Seven days later, five embryos were generated. These embryos were transplanted into worms of five Angus cows, and six calves were born, including a pair of twins, 10 months later."
The Angus cows had to have a Caesarean performed on them to birth the calves, as Blonde d'Aquitane infants are heavier than the Angus calves' usual babies, which would have caused them undue stress. Adult Blonde d'Aquitanes can weigh up to 1,600kg.
"When the calves are 18 months old, they can be sold at more than 300,000¥ (£30,660, $46,470) each," Zhou added. However, there is still some time to go before that. Lyu Bo, a technician at the company, said: "With three meals every day, the calves have two-kilograms of milk powder, pellet feed and some hay for each meal. When they are three months old, they will be gradually weaned."