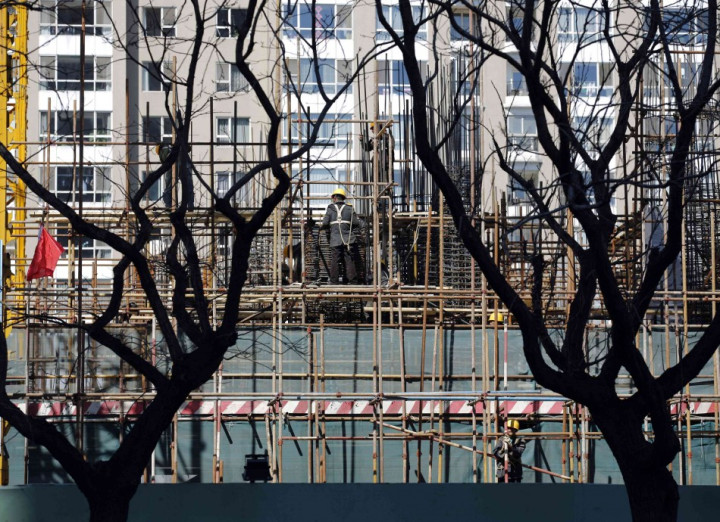 China's services sector has expanded in March following a slowdown in February as the country's economic rebound boosted business volumes and lifted investor confidence, according to two separate surveys.
China's official purchasing managers' index (PMI) for the non-manufacturing sector rose to 55.6 in the month from 54.5 in February, according to the National Bureau of Statistics (NBS) and China Federation of Logistics & Purchasing.
Meanwhile, another PMI for the services sector, compiled by HSBC and Markit, rose to a six-month high at 54.3 in March from 52.1 in February.
A reading above 50 indicates expansion in the non-manufacturing sector from the previous month.
The growth in the services sector comes after strong manufacturing data for the month. Official data showed that manufacturing rose to its highest level in 11 months at 50.9 during March from the 50.1 reading in February. At the same time, HSBC's final manufacturing PMI for March rose to 51.6 from 50.4 recorded in the previous month.
NBS noted that the services PMI benefited from higher activity in the construction sector, which received about $150bn (£99bn, €117bn) worth of projects in 2012, when the country's economic growth slowed down to a 13-year low of 7.8 percent. A sub-index measuring the sector gained 4.5 points during the month to reach at 62.5.
However, the recovery in the services sector was not strong as evident from overall new orders which edged up 0.2 points to 52.0 in March, NBS said.
The HSBC PMI, which primarily focuses on private companies, gained from higher new orders, which helped business confidence to reach a 10-month high at 65.
"The HSBC China Services Business Activity Index picked up to a six-month high thanks to new business growth, suggesting that a broad-based gradual growth recovery is on its way," Qu Hongbin, an HSBC economist said in a statement.
"Notably, the on-going recovery has translated into a continuous improvement of labour market conditions, which are supportive of consumer spending growth in coming quarters."
Having accounted for 46 percent of the economy in 2012, up from 17 percent in 1990, the services sector is considered vital for China, as it looks to increase domestic consumption to boost growth.
The world's second-largest economy is expected to see a steady recovery in 2013, despite slowing exports, on the back of increased infrastructure spending and better household consumption.