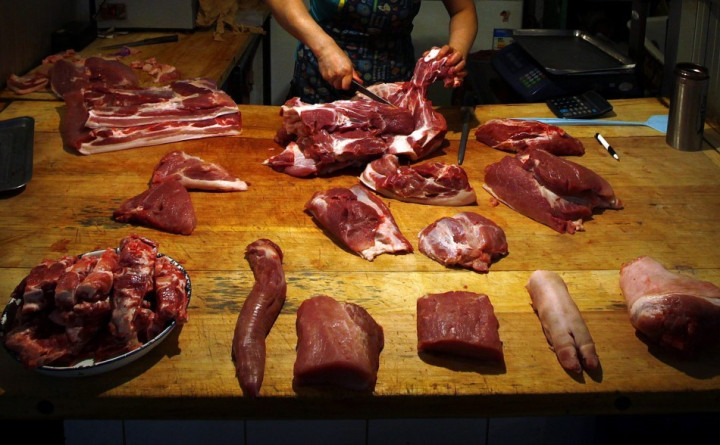 Shuanghui International is set seal the biggest Chinese acquisition of a US company as American pork producer Smithfield Foods' major shareholders are tipped to approve the takeover.
Reuters, citing three people familiar with the matter, say that the $4.7bn (£3.1bn, €3.6bn) acquisition will get approval from more than 50% of Smithfield Foods shareholders in a general meeting on 24 September.
If the deal conditions remain favourable, Shuanghui expects to complete the deal by 26 September, say the sources.
The deal is backed by the boards of both companies. Under the terms of the agreement, Smithfield shareholders will receive $34.00 per share in cash for each share of Smithfield common stock that they own.
Earlier, proxy advisory firms, Glass Lewis and Institutional Shareholder Services (ISS), recommended Smithfield shareholders vote for the acquisition.
"The $34.00 per share cash offer provides shareholders with a considerable and certain premium to the company's standalone trading price," ISS said in a statement.
"The certainty of the deal's closure has also improved considerably over the last several months, as Shuanghui secured its committed financing and the merger received regulatory approval under HSR and CFIUS(Committee on Foreign Investment in the United States)."
Starboard Value LP, which has a 5.7% stake in Smithfield and opposes the transaction, now has to come up with an alternative plan to block the deal. The hedge fund is expected to make an announcement later this week, two other people familiar with the matter told Reuters. The sources were not sure about the possibility of a counter proposal from Starboard.
Controversies
The transaction became controversial as some US politicians raised concerns about food safety and domestic pork supplies, as Shuanghui aims at supplying Chinese customers who has a growing appetite for pork.
In line with the recent food scandals in China, the acquisition was subject to strict scrutiny by the US regulators, who also considered the handing over of Smithfield's animal gene technology to America's chief global competitor.
The clearance from CFIUS made Shuanghui an inch closer to the deal, as many US-China transactions were thwarted amid regulatory hurdles.
Cash-rich Chinese firms have recently closed several acquisitions abroad, especially in the US.
US regulators, however, blocked a number of deals citing national security concerns.
Smithfield, the biggest pork firm in the US, owns the Farmland, Armour, Cook's and Healthy Ones brands and it expects to expand the sale of its brands abroad with the deal. Shuanghui will retain Smithfield's existing management team and honour the collective bargaining agreements in place with Smithfield workers totalling about 46,000.