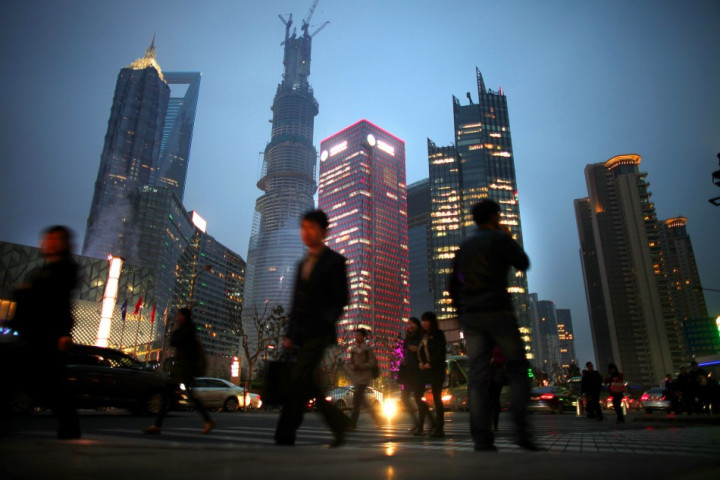 China's CFLP non-manufacturing PMI slipped in October while the HSBC manufacturing PMI was up, in line with the flash estimate, providing mixed signals, while the China-sensitive Australian dollar inched back near last month's four-year low.
The China Federation of Logistics and Purchasing said the non-manufacturing business activity index came in at 53.8% for October from 54% for September.
The HSBC manufacturing index stood at 50.4, up from September 50.2, and unchanged from the preliminary data.
Non-manufacturing
In the CFLP data, the new orders index increased significantly, up 1.5% to 51% while the new export orders index dropped 1.8% to 49%.
CFLP Vice-president Cai Jin said: "Although non-manufacturing business activity index pulled back slightly, it still runs smoothly. Some signs of good development further demonstrated too."
According to the federation, demand in the construction sector saw significant increase, in favour of economic stabilisation and recovery in the fourth quarter.
Manufacturing
The final estimates of the HSBC index showed the new orders and new export orders sub-indices declined while the employment and inventory sub-indices rose.
"Overall, the manufacturing sector continued to stabilise in October, however the sequential momentum likely weakened. The economy still shows clear signs of insufficient effective demand," said Hongbin Qu, the HSBC China economist.
"We still see uncertainties, given the property downturn as well as the slow pace of global recovery, and expect further monetary and fiscal easing measures in the months ahead."
Aussie Dollar
Amid mixed China numbers, the Australian dollar continued its fall, mainly dragged by the rallying greenback.
The Australian dollar is usually sensitive to Chinese data given the size and scale of the trade relations of the Asia-Pacific majors.
With the USD index jumping to a new multi-year high, the AUD/USD slipped to an 18-day low of 0.8703, from Friday's close of 0.8799.
The Aussie dollar is now getting closer to 0.8643, the four-year low touched a month ago.