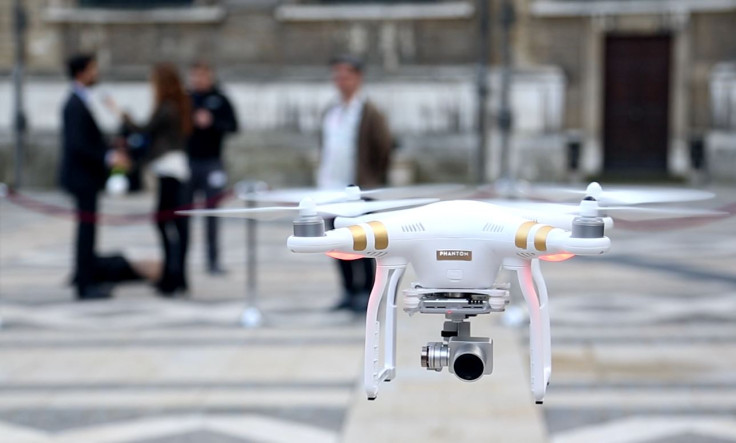 DJI, a Chinese drone manufacturer that is currently the biggest producer of consumer drones in the world, has secured a $75m (£49.3m) investment from venture-capital firm Accel Partners, showing the great promise the tech industry sees in unmanned aerial vehicles (UAV).
In addition, Accel Partners has valued DJI at being worth almost $8bn, beating US rival 3D Robotics' $50m in funding raised in February and propelling the Shenzhen-based firm into an exclusive club of startups.
"We think [the drone sector] is still an early market, but one that we think is a new global technology category. This is the company we believe is going to be the leader in that category," Sameer Gandhi, a partner at Accel who led the investment told the Wall Street Journal.
"The democratisation of the skyways is well underway with affordable access to UAVs allowing people and companies to rethink what's possible."
DJI, which recently launched the Phantom 3 quadcopter drone, was founded by Frank Wang in his university dorm room in Hong Kong in 2006. In 2013, the DJI Phantom drone was released and it became such a hit that the firm made $130m in its first year on the market.
Fast forward to today, and DJI is expected to exceed $1bn in sales this year. In fact, the drone maker might eventually be valued at $10bn instead as talks with several investors continue with the likes of Kleiner Perkins Caufield & Byers keen to get on board, while Sequoia Capital is already an investor.
Drones are now the "in" thing
The Accel Partners investment is the biggest single investment in a consumer UAV firm, and is a sign of the changing times.
Several years ago, the technology did not exist to make drones smaller than the great hulking remotely piloted aircraft in use by the military, but today it is possible to buy drones that are under 20kg and under 7.5kg, which has opened up the possibility of using drones for a variety of commercial and private applications.
Drone regulations still have a way to go and in the US, the Federal Aviation Administration (FAA) has only just begun to speed up its Section 333 process to grant approval to companies keen to test out the technology.
Meanwhile in the UK, the House of Lords EU Committee proposed strict restrictions on drone flights in March, in the hopes that the UK government can negotiate for better terms with the European Commission and avoid blanket legislation that prevents the UK from building a viable drone industry.
Amazon has been most vocal about testing drones and wants to use the technology for a super-fast 30-minute delivery service called Amazon Prime Air.
The firm complained the US Senate that all other countries had given it permission to test its UAVs within two months except the US, and Amazon has set up a large testing base in Canada, just a few hundred feet from the US border.