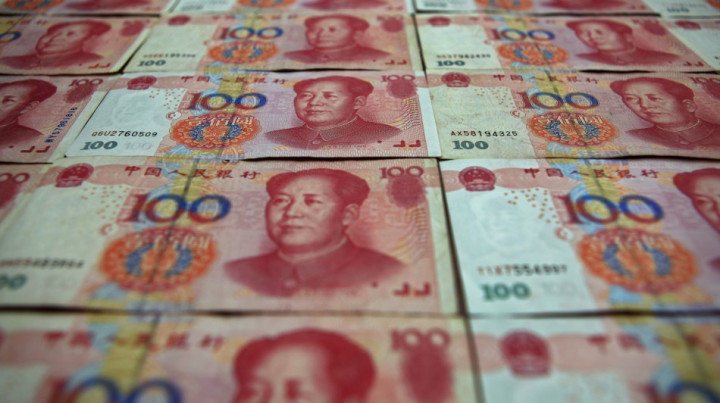 China's growth momentum is becoming "painfully slow to mend," say analysts, after the latest set of data shows that headline growth of industrial production and retail sales improved only modestly in April this year.
Marking the start of the second quarter in 2013, the slight uptick in production was expected but base effects and inflation accounted for most of the acceleration, say Societe Generale analysts.
IBTimes UK decided to deliver a snapshot of the China's financial markets.
China April Factory Output Disappoints
China's industrial production and retail sales grew in April but failed to top analysts' forecasts, underscoring sluggish growth momentum in the world's second-biggest economy.
China's growth of industrial production fell below median expectations at 9.3% year on year in April from 8.9% year-on-year. Consensus stood at 9.4% [Fig 1].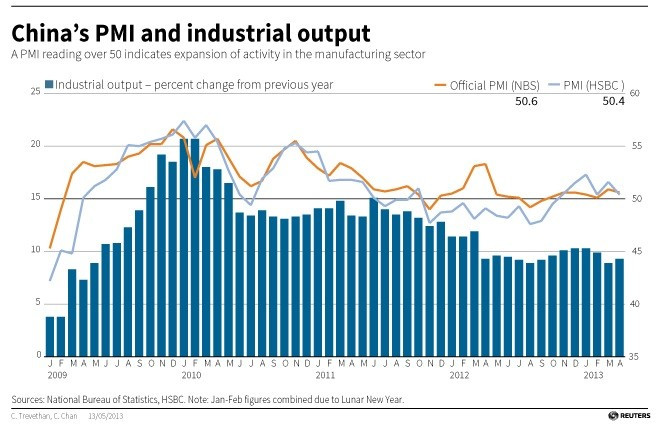 China Fundamentals in the Dust
Bullish Chinese yuan herd of investors has left China fundamentals in the dust, as investment growth disappointed.
The data failed to cheer the Chinese markets as Shanghai Composite Index lost nearly 0.2% in the afternoon trade [Fig 2].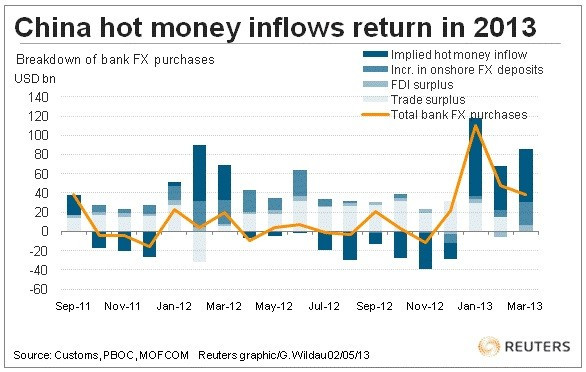 China Sets cheaper Yuan on US Dollar Spike
Economic growth has been supported by reasonable demand but with export growth subdued, growth has not yet accelerated, say RBS analysts.
"We project 7.8% GDP growth in 2013, the same as in 2012."