Chinese New Year 2013: Year of Snake Follows the Dragon
London's Chinatown Association organises cultural extravaganza for Chinese New Year
The Chinese New Year is on 10 February and this is the Year of the Snake.
And like any other festive celebration of the New Year, the day will be marked with parades, floats and a healthy dose of Chinese culture in cities all across the world, including London.
The Chinese zodiac calendar - known as Sheng Xiao - is divided into 12 cycles. Each cycle last 12 months and each cycle is represented by one animal. The 12 animals on the calendar are the rat, the ox, the tiger, the rabbit, the dragon, the snake, the horse, the sheep, the monkey, the rooster, the dog and the pig.
2012 was the Year of the Dragon, the fifth in the cycle, and it was meant to bring loads of positive vibes. The Dragon is a symbol of good fortune and people born in this year are believed to be innovative, enterprising, flexible, self-assured and brave. Boys born in this year are believed to be particularly fortunate, for the animal (the only mythological creature in the calendar) is associated with the Chinese emperor.
And not coincidentally, the numbers of childbirths during this year are generally higher than any other. A BBC report from January 2012 said the Chinese state news agency, Xinhua, anticipated a five percent increase in births. A Bloomberg report, using information from Euromonitor International, estimated a 17 percent increase in sales of nappies in the country.
What of the Year of the Snake?
People born in this year are believed to be intuitive, introspective and refined. However, they are also viewed as manipulative and scheming and can also be excessively proud and vain.
Even more unfortunately, 2013 may not be the best of years for you, coming under the Snake sign. Each of the two last Years of the Snake - 1989 and 2001 - saw catastrophic events of the Tiananmen Square protests and the World Trade Centre attacks.
"In Chinese mythology, snakes were often associated with monsters, or with incarnations of monsters, so some political turbulence can be expected," Taiwanese astrologer Tsai Shang-chi explained.
However, astrologers believe there is a way to deal with the destructive powers of a snake - by wearing a monkey pendant.
"The monkey is the only animal that really knows how to handle the snake," Hong Kong-based Feng Shui master Raymond Lo explained, adding that the specific element that governs this Snake year is Water. This means the 2013 snake is "more moderate, humble and patient".
Chinese New Year celebrations in London are organised by the London Chinatown Chinese Association. Click here for more information.
READ: Chinese New Year 2013: Guide to London's Year of the Snake
READ: Chinese New Year 2013: Predictions for the Year of the Snake as Beijing Celebrates with Colour and Style [PHOTOS]
READ Chinese New Year 2013: Year of Water Snake Welcomed with Stunning Fireworks Display [PHOTOS]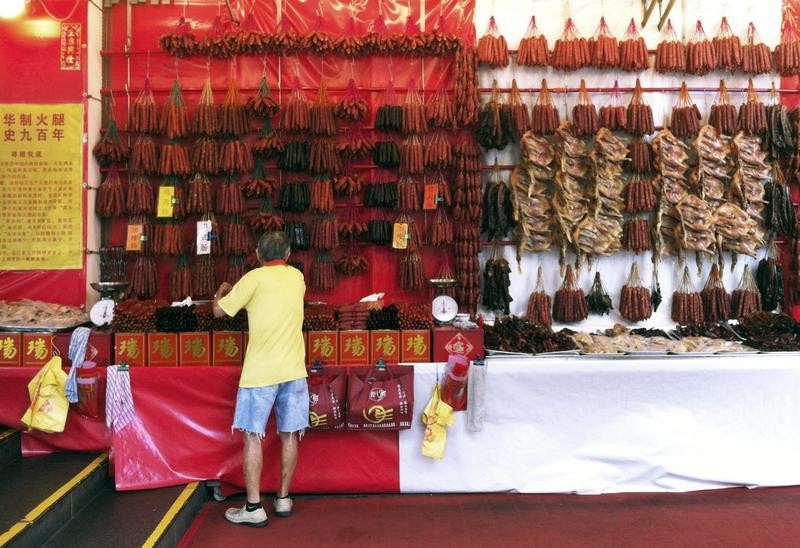 © Copyright IBTimes 2023. All rights reserved.