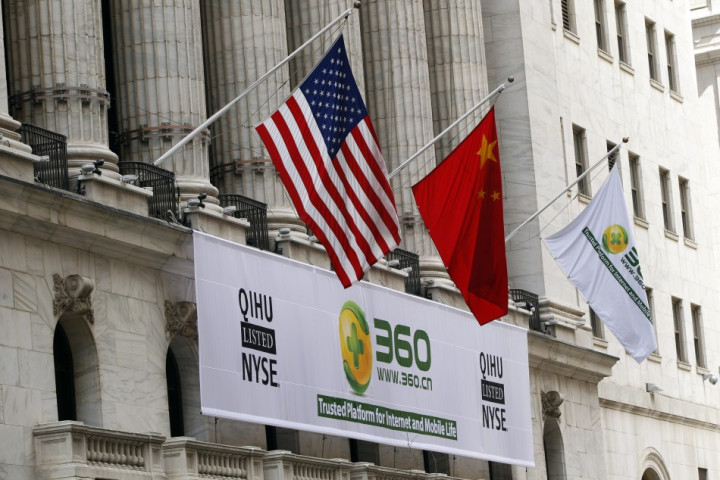 Internet company Qihoo 360 Technology, which operates China's second largest search engine by traffic, is in talks to buy the country's third largest search business Sogou.
A potential deal between Qihoo and Sogou owner Sohu.com could threaten Baidu, which dominates the search business in the world's second largest economy, say analysts. Analysts value the Sogou search engine business between $1.2bn and $1.4bn.
Negotiations over the $1.4bn (€1bn, £0.9bn) deal are said to be in a preliminary stage. Alex Xu, Qihoo's Chief Financial Officer, confirmed that talks for the buyout are on but that they had not reached a stage where a price for Sogou had come up.
"Right now we're not in the pricing stage yet. We're still trying to figure out a way whether we can get this piece of asset and fully integrate it. Any deal would be mostly funded with Qihoo equity with a smaller portion funded by cash," Xu told Reuters in a telephone interview.
NYSE-listed Qihoo said it would update the market should there be any new "material development".
Hong Kong-based brokerage firm CLSA's analyst, Elinor Leung, opines that the deal is a "good buy" for Qihoo as it will help the firm increase its market share "a lot faster".
M&A activity is heating up in China's internet industry, Reuters reported. Deal-values are on the rise as the sector aggressively pursues ways to make money from mobile platforms.
NASDAQ-listed Sohu.com posted total revenue of $1,067m at the end of 2012, up from $852m in 2011. Total net income dropped to $87m in 2012 compared to $162m in 2011. The firm has a market capitalisation of $2.63bn.
Qihoo's bigger rival Baidu recently announced that it is buying a mobile application platform in a bid to enlarge its mobile services by paying $1.9bn (£1.25bn, €1.5bn) for 91 wireless app stores from NetDragon Websoft.
According to Analysys International, China's mobile internet market is expected to double to about 300bn yuan ($48bn) in 2014 from 150bn yuan ($24.3bn) in 2012.
There is also a sharp rise in the number of internet users in China with a 41% jump from three years ago. The number of active internet users is put at about 591 million.