Sixty people have been reported injured in a wave of earthquakes that hit the New Zealand city of Christchurch.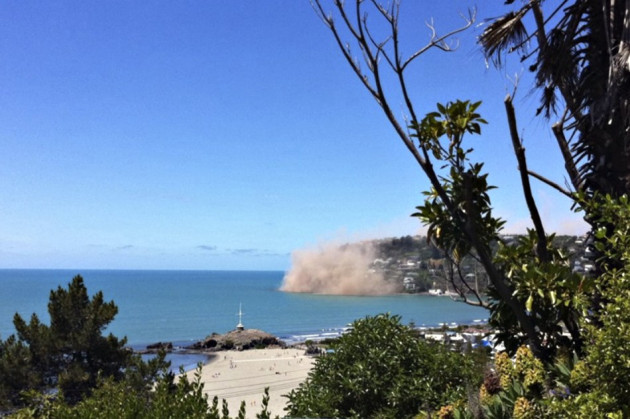 An initial 5.8-magnitude quake shook buildings and sent anxious shoppers scurrying from supermarkets as items fell from shelves.
The quake was followed by a series of aftershocks, with the largest tremor 80 minutes after the first at a magnitude of 6.0. Two more tremors followed at magnitude 5 or above.
There have been no reports of serious injuries or widespread damage at this stage.
The long, rumbling tremors shook power poles and forced traffic to a halt. Roads were torn up and sinkholes appeared in some of them as the ground buckled.
All major shopping centres were closed and pre-schools evacuated. Thousands of residents were left without power, and Christchurch airport was shut down for the afternoon for precaution, causing delay to many Christmas travel plans.
According to GeoNet, which monitors geological hazards in New Zealand, the initial 5.8-magnitude earthquake hit 20 kilometres north-east of Lyttelton.
Less than 10 minutes later, a 5.3-magnitude quake hit 20 kilometres east of Christchurch and soon after that a magnitude 4.2 struck.
Over an hour later, the magnitude 6.0 quake hit the city. A magnitude 5.0 was then felt an hour after that. Subsequent tremors weakened.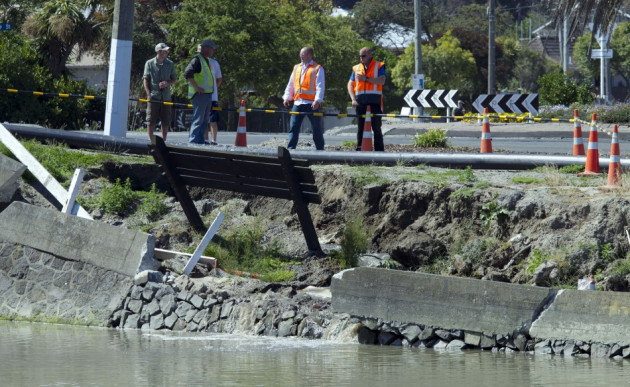 Christchurch experienced a devastating earthquake in February which killed 182 people.
While Christchurch Cathedral suffered more damage in the latest quakes, other central city buildings had held up well, Canterbury Earthquake Recovery Authority chief executive Roger Sutton said.
According to the New Zealand Herald, residents have been told by seismologists to expect aftershocks to rumble right through the Christmas holiday period, tapering off over the next week.
Some locals said that the latest round of earthquakes was the last straw and have plans to leave the area for good, the report said.