A Florida toddler will spend his first Christmas out of hospital this year after successfully undergoing a five-organ transplant at a hospital in Tampa.
Adonis Ortiz, three, was born with a gastroschisis, a congenital disorder that caused his intestines to protrude through a hole in his abdomen.
Every December, Adonis spent December in hospital being treated for his condition after undergoing surgery and other medical procedures for his condition and related complications.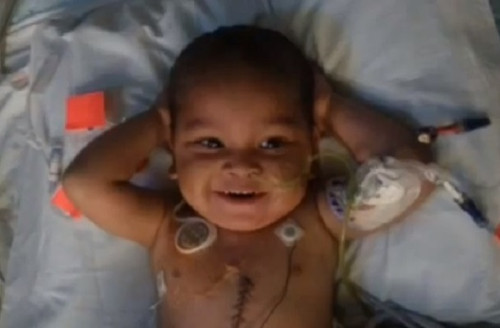 This year, doctors gave him a new liver, pancreas, stomach and small and large intestine at St Joseph's Hospital.
Adonis was born at the hospital in December 2010, the Miami Herald reported.
Experts said the chance of him rejecting the organs was less than 10%. Rodrigo Vianna, who performed the surgery, said: "He will be able to do everything that a regular child does. Survival for this type of transplant is more than 80% now in a year and 60-70% of those patients are still alive after five years. So that's good odds for the many organs that he got."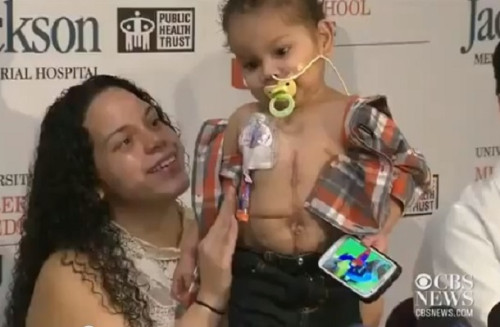 Adonis is recovering at the Ronald McDonald House, where he will be monitored by a team of physicians from the Miami Transplant Institute at the University of Miami/Jackson Health System.
He is undergoing speech therapy and being taught to eat by mouth, which he has never done before.
His mother, Aracelis Ortiz, 25, said: "Everything that they always kept telling me was that he has a 50/50 chance. Nobody would ever give me any other percentage until now. So, to hear that he has like an 80-85% chance, it's a lot better than 50.''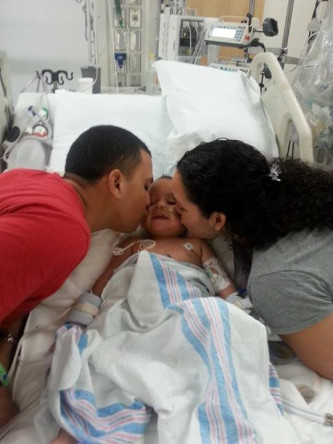 "He's really strong. After all his surgeries, he comes out with a smile, and I'm like, 'How do you come out with a smile? They just chopped you up'."
Ortiz said the whole family will be going to Miami to spend Christmas with Adonis: "We've had our son for three years. They were saying that we would only have him for a few months. So trust me, it's going to be very special for us.''