Church of England Disinvests £1.9m in News Corp over Phone Hacking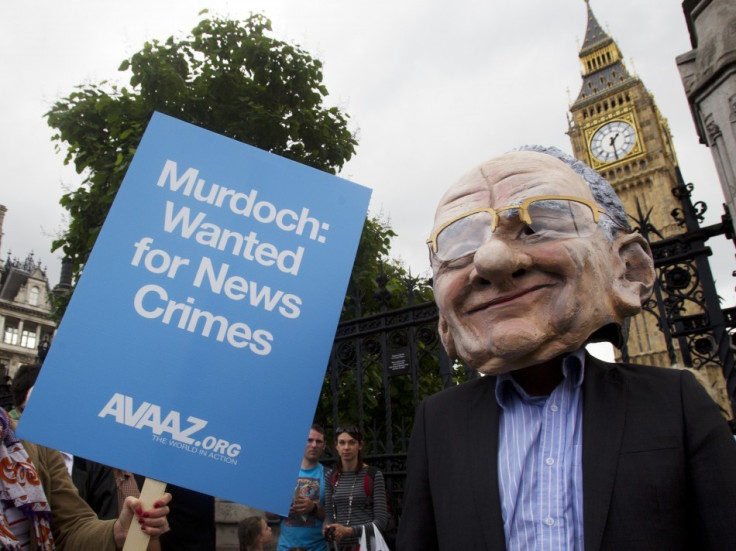 The Church of England has sold its shares in Rupert Murdoch's News Corporation for ethical reasons following the phone hacking scandal.
The total shareholding of the church in the media company was worth around £1.9m, all of which was disinvested under the advice of the Church's Ethical Investment Advisory Group (EIAG).
The move means that none of the three national investing bodies of the CofE holds shares in News Corp.
The decision has been some time coming since News Corporation was caught up in revelations of phone hacking at News of the World, although several senior Anglicans were unhappy with the Church's connection with the company.
The EIAG wrote to Murdoch in 2011, calling for senior executives to be held to account over "gross failures of management" at the News of the World. At that time it threatened the "nuclear option" of withdrawing its investments altogether.
It announced the disinvestment, claiming that not enough was done to calm its concerns. "[It was] not satisfied that News Corp had shown, or is likely in the immediate future to show, a commitment to implement necessary corporate governance reform", it said.
Concerns over phone hacking
Andrew Brown, secretary of the Church Commissioners, said: "Last year's phone hacking allegations raised some serious concerns among the Church's investing bodies about our holding in News Corporation.
"Our decision to disinvest was not one taken lightly and follows a year of continuous dialogue with the company, during which the EIAG put forward a number of recommendations around how corporate governance structures at News Corporation could be improved.
"However, the EIAG does not feel that the company has brought about sufficient change and we have accepted its advice to disinvest."
The CofE avoids investing in pornography, alcoholic drinks, tobacco and military products because of ethical concerns.
The EIAG has been advising the Church since 1994 on ethics and corporate governance. Its decisions will affect the three national investment bodies of the church: the Church Commissioners for England, the Church of England Pensions Board and the CBF Church of England Funds.
Together, they hold a range of assets worth more than £8bn.
The last time that the EIAG prompted a major disinvestment was in early 2010, when the Church sold its £3.6m pound stock in the mining company Vedanta.
© Copyright IBTimes 2023. All rights reserved.