Higher ticket prices and a flurry of major movie blockbusters such as Skyfall, Les Miserables and Iron Man 3 helped Cineworld reel in a 24% rise in profits for the first half of 2013.
According to the UK's largest cinema operator's results announcement, revenue also increased by 21.9% for the 26 weeks ending 27 June, to £201.6m (€236m, $313m). First half-year profits before tax also rose to £16.5m.
Cineworld, which runs more than 80 sites across Britain and Ireland, said that big blockbusters helped boost its box office receipts by 10.5% during the period, as punters flooded to the movies to watch major tent-pole films.
The latest film in the James Bond series, Skyfall, was the highest-grossing film of all time at the British Box office, raking in around £103m in the UK.
The top ten grossing films of the period accounted for more than 40% of box office takings.
In tandem, Cineworld bumped up ticket prices, which led to the increase in profits.
However, the cinema operator warned that the huge success of some films, such as Skyfall, in the first half of the year will make it more difficult for the company to replicate the surge in profits by the end of the fourth quarter in 2013.
What the Researchers Say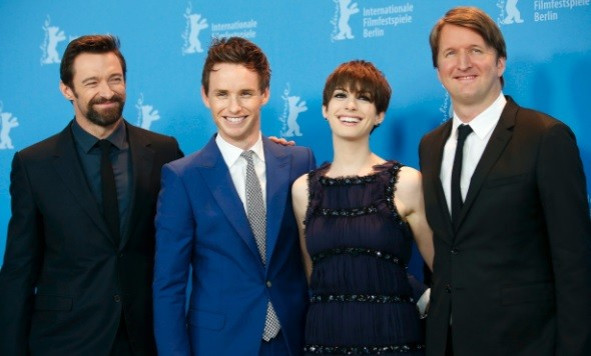 Cineworld's stock price dropped by over 1% in early trading to 390.00p on Thursday despite the group's bumper boost in profits.
However, a raft of analysts have signalled to investors that now is the time to buy.
In an Investec report, entitled Nobody Does It Better, analysts say that Cineworld's first-half results were in line with top-line guidance, ahead of their earnings estimate, and that they would be retaining their 'Buy' recommendation.
"Cineworld is delivering strong organic returns from higher admissions, an increase in revenue per head (+4.8%), unit roll-out and a rise in UK market share (now 27.7%)," said the note.
"Further boosted by the Picturehouse acquisition (subject to Competition Commission findings, due shortly), we view the outlook as positive and retain our BUY."
Meanwhile, Numis has raised its target price for Cineworld shares to 450p from 425p.
According to another note by Peel Hunt, analysts say that the underlying picture continues to impress.
"The picture at Cineworld looks pretty good at the moment and we expect it to get even better," said the note.
"These results begin to reflect the potential of the benefits from the digitisation of the business and we believe there is more to come. After a strong run, the shares may consolidate in the short term, but the long-term fundamentals continue to justify a buy rating."